11-6-2016 | Fasman Yeshiva Cruises Past Mesivta Mustangs, 47-7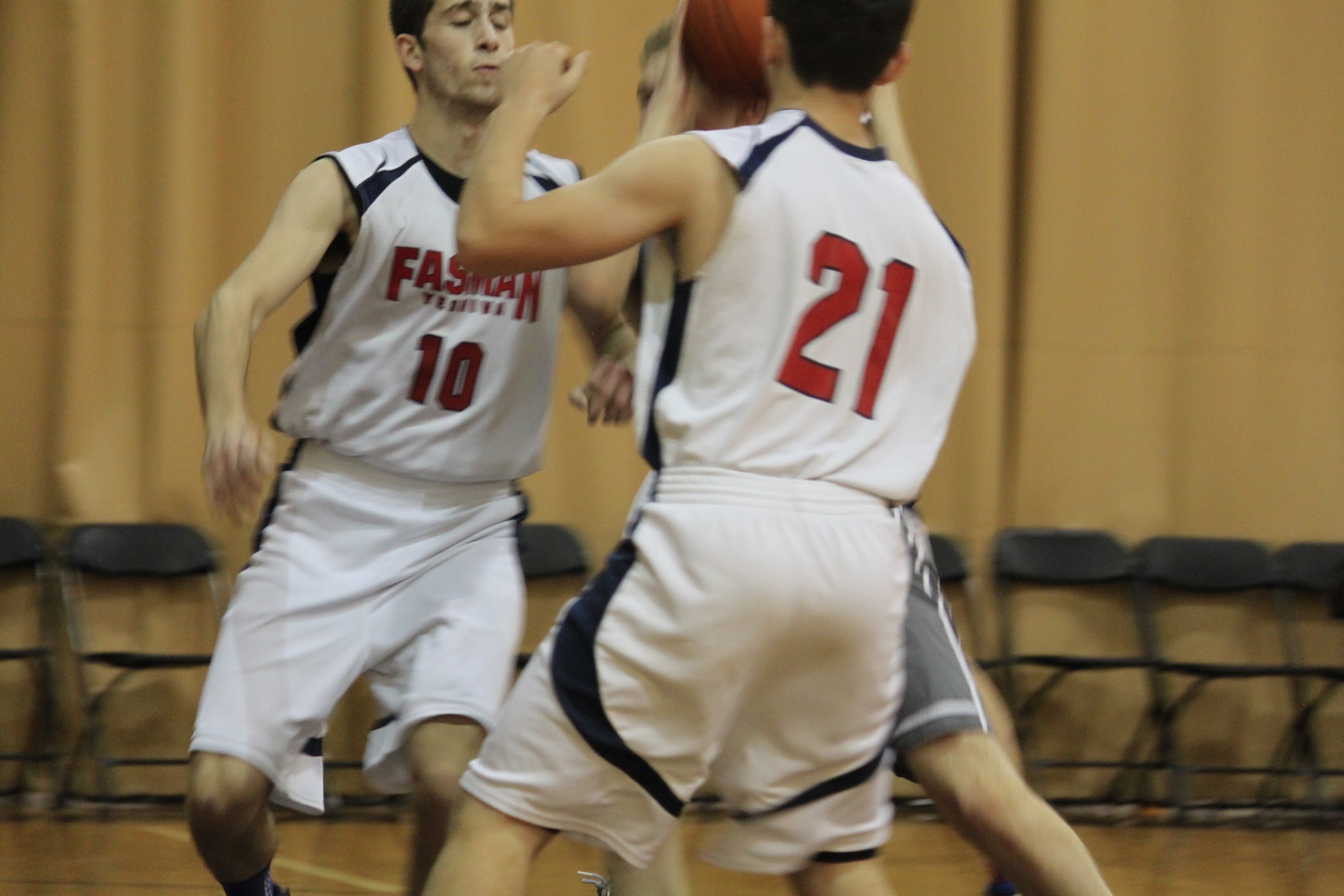 11-6-2016 | Fasman Yeshiva Cruises Past Mesivta Mustangs, 47-7
By: Akiva Finkelstein
#5 Fasman Yeshiva and #7 Mesivta of Greater Philadelphia Mustangs faced off in a Tier II matchup for fifth place. The game began with Fasman playing fierce defense and finishing strong at the rim on offense. Mesivta turned over the ball play after play, which allowed Fasman to dominate the quarter, leading 19-3 going as the first quarter came to a close.
In the second quarter, Mesivta pushed the ball, but struggled to score. They were overwhelmed by Fasman's spectacular defense and were forced to take low percentage shots and turnovers. Fasman's good ball movement and ball handling kept them up 28-3 when the half came to a close. Bentzi Azose finished the half with 9 points for Fasman.
In the third quarter, no shots were falling for the Mustangs while Fasman continued to dominate, with Azose leading the way. Fasman got closer and closer to causing the mercy rule to take effect, as their lead grew larger. The score was 37-7 at the end of the 3rd quarter.
Fasman was able to enjoy the fourth quarter of the game, as they tried to get everyone a piece of their big victory. With a running clock in play for most of the quarter due to Fasman being up by so much, the sound of the buzzer soon sounded, with Fasman winning by a final score of 47-7. Bentzi Azose of Fasman led all scoring with 17 points, while the Mustangs top scorer was Shmuel Abraham with 4 points.