Lions and Tigers and Buzzer Beaters, oh my! Hillel LIONS inch past Rochele Zell TIGERS 40-39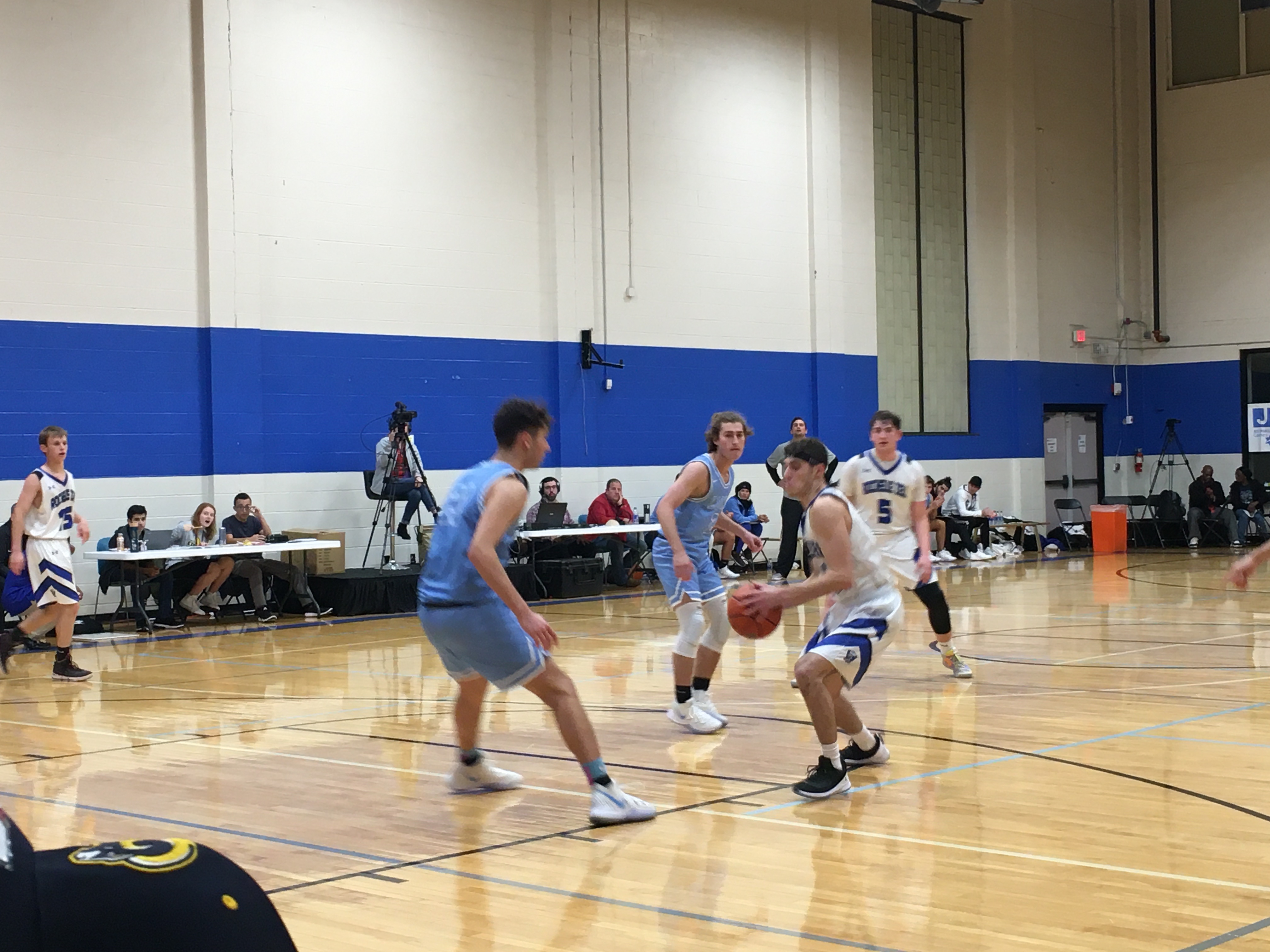 The Tier II quarterfinals started off fast with Rochelle Zell pushing a quick pace yet falling behind Hillel 4-0. Their continued fast pace of play allowed them to catch up, trailing by 1, 6-5 midway through the first. Hillel's big man, Senior Sammy Taeib continued to be a monster in the paint and gave the Lions a comfortable 6 point lead. But Rochele Zell continued to keep pace, catching up after some rough plays, bringing it back to a one point game 12-11, but still the Lions' lead at the end of the first.
In the 2nd Quarter, the Tigers kept up the energy with aggressive play making and took the lead 2 minutes into the quarter, 15-14.  Now the Lions really felt the pressure, and started trying to match the pace of RZJHS with the height of the Lions' Sammy Taieb, bringing the score to 22-17 in the Lions' favor with 3:20 on the clock.  At the half, the Lions maintained a 5 point lead over their Chicago rivals, 24-19.
In the 3rd quarter, Rochelle Zell continued to trail just slightly behind at 25-21, after some crucial missed free throws. However, the height advantage by Sammy Taeib continued to be a thorn in the Tiger's side, as he muscled the Lions into a 5 point lead, 27-22, forcing Rochelle to call a timeout. The Tigers tried to refocus and figure out a way to diminish the Lions advantage down low. And that's exactly what they did, tying up the game with 1:30 left in the 3rd quarter, 27-27. Rochelle took the lead, with some amazing plays and fire in their eyes, 29-27 with 30 seconds left in the quarter. Finally, this intense quarter ended with the Tigers boosting their lead to 4 points, 31-27, in an all out battle to take this game.
The final quarter took off with both teams fighting to take or keep the lead, as Hillel tied up the game 35-35 with five minutes left. Both teams continued to trade leads, as Rochelle Zell would go up by two, and Hillel would tie it up. The game was tied 38-38 as the Tigers went to line with 15 seconds left.  Only one of their foul shots landed, giving Rochele Zell a slim one point lead 39-38. With seconds ticking down on the clock the Lions got the ball to their Big Man, Sammy Taeib, as he pounded down a layup to take the win as the final seconds ticked off the clock.
Hillel moves on to the Tier II championship as Rochelle Zell moves to the consolation bracket.