HAFTR HAWKS Soar Past Scheck Hillel Lions, Win 51-40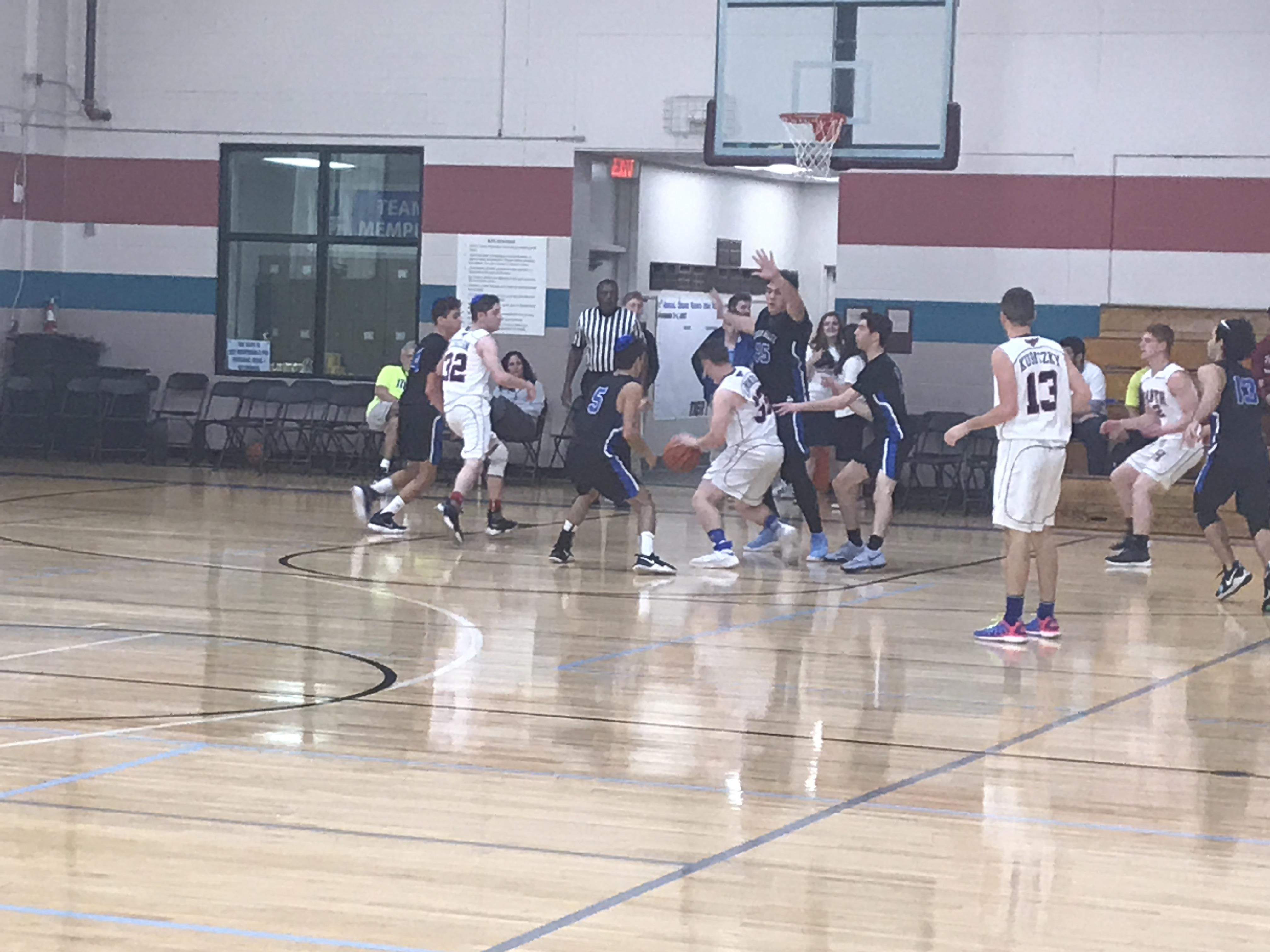 In the opening game of the 11th annual Cooper Invitational Tournament, the #7 seed HAFTR Hawks and the #10 seed Scheck Hillel Lions faced off to kick off the much-anticipated Tournament. The tip off went to the Lions, but it was the Hawks who came out stronger and faster, setting the tone early on. Led by guard Harrison Kuritzky, who scored the first four points of the game, this team played with fervor and intensity on all ends of the floor. The momentum never left their hands, as they swarmed the Lions on defense and charged the rim on offense. The quarter ended with the Hawks leading 17-4.
In the 2nd quarter, the Lions got a few points on the board, and kept the Hawks from pulling too far ahead. They stepped up their defense at the beginning of the quarter, but on offense they were lacking, which prevented them from closing the large lead. The half ended with the Hawks leading 25-15. Kuritzky led the Hawks with 13 points, and Rosenthal led the Lions with 8 points.
In the third quarter, the Lions came out ready to make a comeback. They broke though the Hawks' defense, getting easy buckets inside the paint.   Rosenthal got to the line and knocked down free throws with ease, cutting the lead significantly. The Hawks struggled to get any of their shots to fall, as the momentum transferred to the hands of the Lions. Kuritzky was slowing down, and the Hawks had turnover after turnover. With four minutes remaining in the quarter, the Lions were finally within reach. A frustrated Hawks regrouped after a disappointing quarter, which ended with them holding only a two point lead.
In the fourth quarter, the Hawks tried to regain control.  After a beautiful three-point shot from Kuritzky that would set the tone for the quarter, the Hawks finally got their groove back. They raced across the floor, grabbing steals and finishing at the rack. Dov Baratz had a great quarter, drawing fouls and giving his team a boost with his superb shooting. As the quarter progressed, the Hawks' lead expanded, putting them back where they wanted to be. The Hawks held onto the ball, waiting for the clock to run out. When the final buzzer sounded, the final score was 51-40, with the Hawks taking this one. Kuritzky led the Hawks with 16 points, and Taieb was the leading scorer for the Lions with 12 points. The Hawks continue on to Tier 1, while the Lions move down into Tier 2.