MDY Warriors Tame deToledo Jaguars, 71-50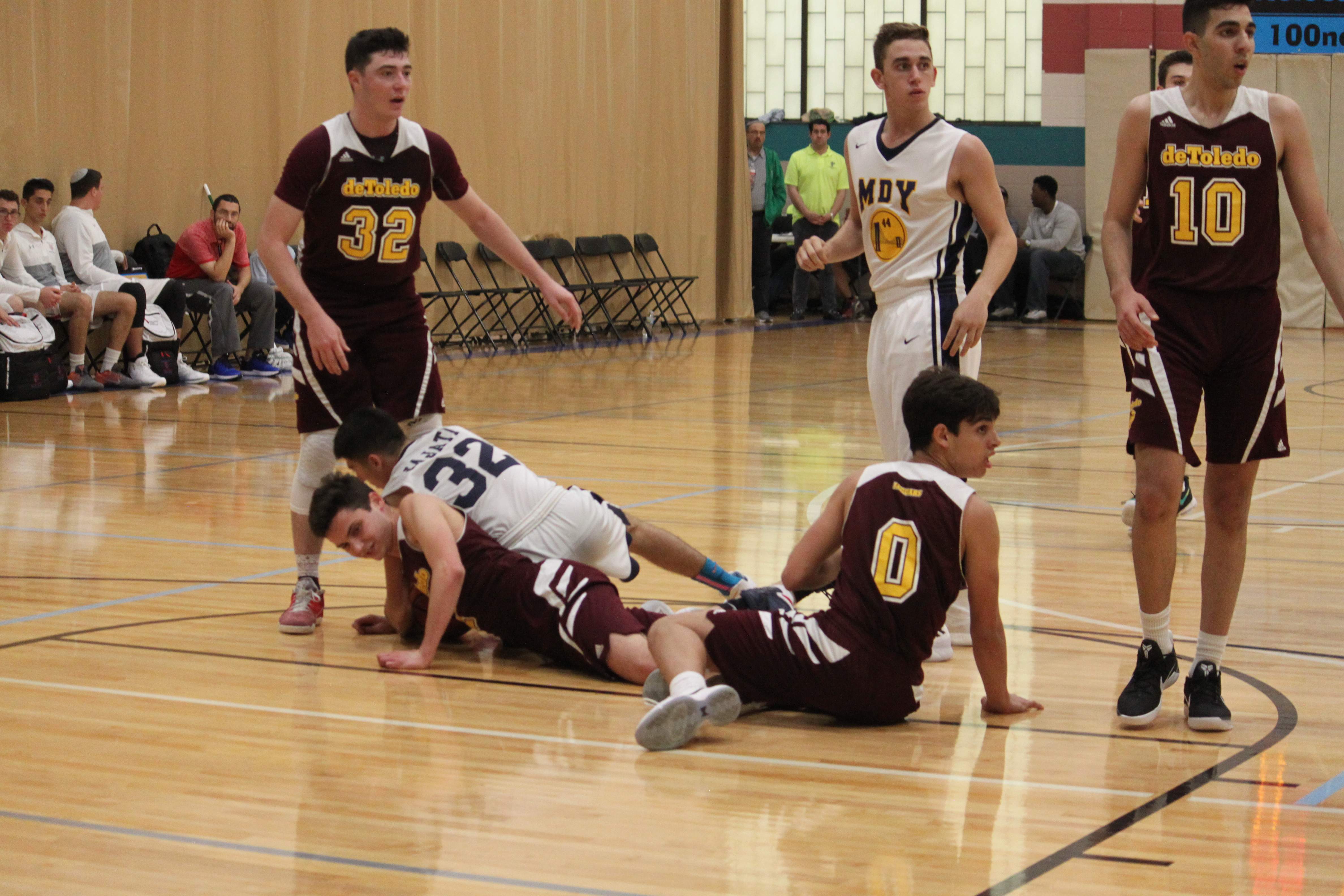 The #4 seeded Magen David Yeshiva Warriors faced off against the #13 seeded De Toledo Jaguars in a Tier I matchup on Thursday afternoon. MDY set the tone early, beginning the game with a 5-0 run. Both teams came out aggressive and hungry for victory, but the Warriors had the edge thanks to their incredible defense, which forced turnovers and translated into points off of fast breaks. They finished a strong first quarter with a 22-10 lead over the Jags.
In the 2nd quarter, the Jaguars came out with determination, but the Warriors continued to control the game as they continued to expand their lead. The Jaguars could not get their shots to fall, nor could they stop the Warriors on the defensive end without fouling them. The Warriors racked up most of their points off of free throws from sharpshooters Raymond Jajati and Teddy Shamma, who each played pivotal roles in the game. The half came to a close with the Warriors leading 36-26.
The 3rd quarter began with a push from the Warriors, who raised the tempo of the game and displayed their incredible stamina. Jajati and Shamma never slowed down, playing their hearts out play after play. It was another impressive quarter for the Warriors, who outperformed their opponents in every aspect of the game. When the quarter ended, the Warriors were in complete control, now up 53-33.
The Jaguars gained some momentum of their own at the start of the last quarter, with defensive stops which helped them regain their confidence. However, the Warriors were not going let this stop them. They charged the paint, and finished at the rim to maintain the large lead they had earned in the third quarter.  While struggling on both ends of the court, the Jaguars never stopped fighting. The game ended with the Warriors taking this one, 71-50. The leading scorer of the game was Teddy Shamma, who led the Warriors with 17 points. The Jaguars were led by Liam Evanhain with 12 points. The Jaguars, the back-to-back defending Tier II Champions, can now focus on pulling off an unprecedented three-peat in Tier II.