MDY Warriors March on Final Four, Defeat YULA Panthers in Nailbiter 42-40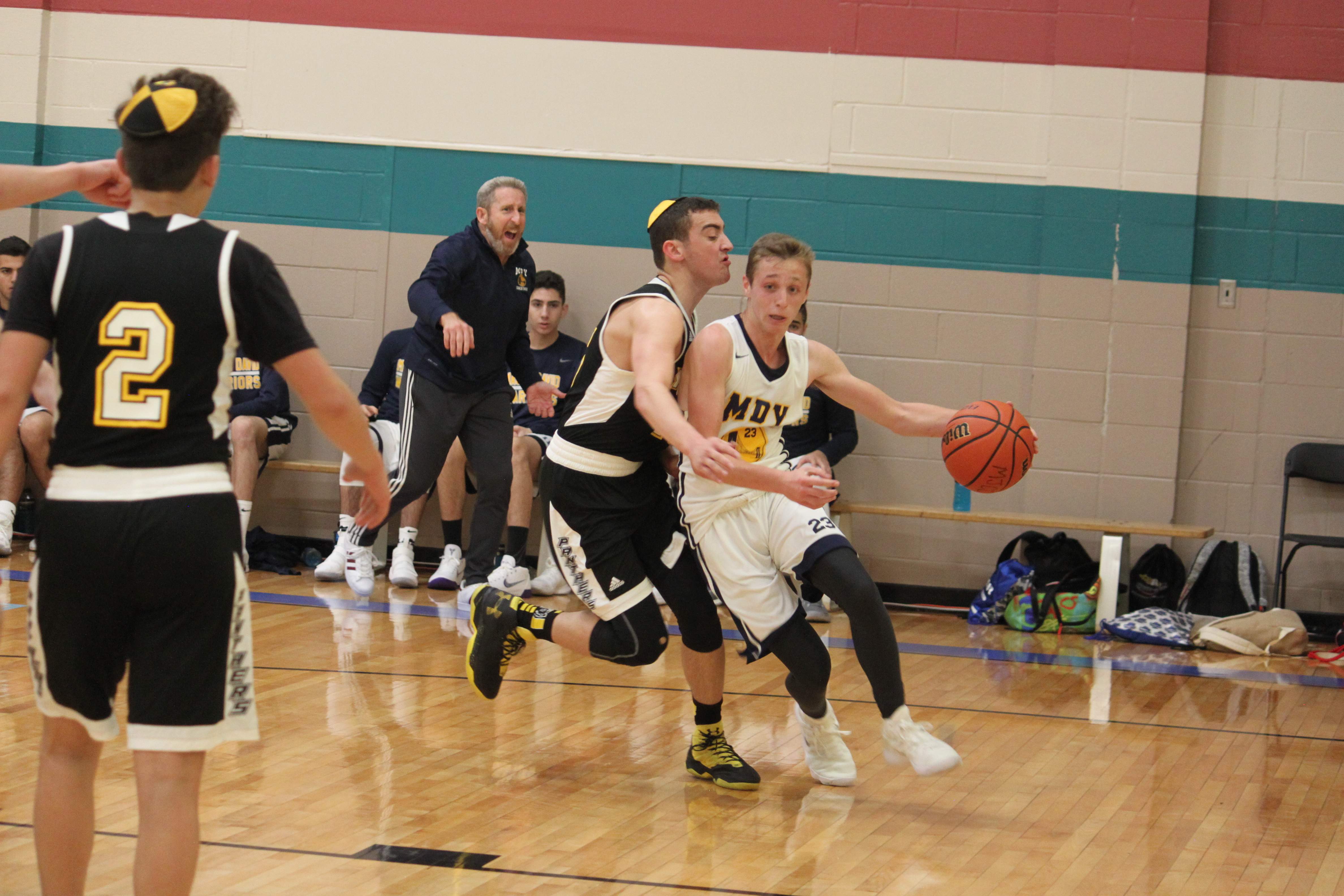 In a Tier 1 matchup on Friday, the #4 Magen David Warriors faced off against the #5 YULA Panthers. Steven Mizrahi started the game off with an easy put up basket followed by Michael Natkin and Raymond Jajati who pushed the score up to 8-2 with half the quarter left. Albert Fallas of YULA hit back with a jab and a cross from the arc putting YULA in the lead by 1 point with two minutes to go. Jajati also went to the line as MDY was already in the bonus in the 1st quarter. The quarter ended with MDY in the lead, 15-10.
YULA continued their barrage of jumpers and threes with Nicky Schlanger and Noam Meisels going two for two. The Warriors showed no sign of fear though as Albert Nsiri flied past the defense for smooth bucket. The two teams kept going back and forth with blocks, steals and fast breaks. The action-packed half comes to close with MGY still in the lead. The two teams had one half left to determine who would have a spot in the final four.
The second half started with Fallas hitting a deep three. Noah Pomerance countered for YULA hitting a 3-pointer from the arc. The two powerhouses went back and forth, with Nsiri dishing it to Mizrahi and Pomerance hitting treys. With two minutes left in the 3rd quarter, YULA was as close to MDY as they had been since the 1st quarter, being just 6 points behind. The 3rd quarter ends setting up an epic 4th and final quarter.
The 4th quarter began much like the 1st quarter with both teams hustling like crazy on defense and shutting down the offense. The tension began to rise as the ball stayed on the Panthers side for a full minute and a half. A tip to Meisels ended the dry streak and the Warriors called a timeout to put a stop to the one-sided quarter. With just two minutes left, YULA started to heat up. Fallas found some daylight, and just like that, it is one point game with 50 seconds to go. Meisels then gets fouled, and YULA regains possession. With 3.9 seconds left, Nsiri steps to the line. After the missed free throw, the Panthers get the rebound and just barely miss their 3-point attempt. The Warriors advance in a real tight contest, 42-40. The leading scorer for the Warriors was Steven Mizrahi with 12 points. The Panthers were led by Albert Fallas with 15 points.