Posnack RAMS trample Valley Torah WOLFPACK 47-36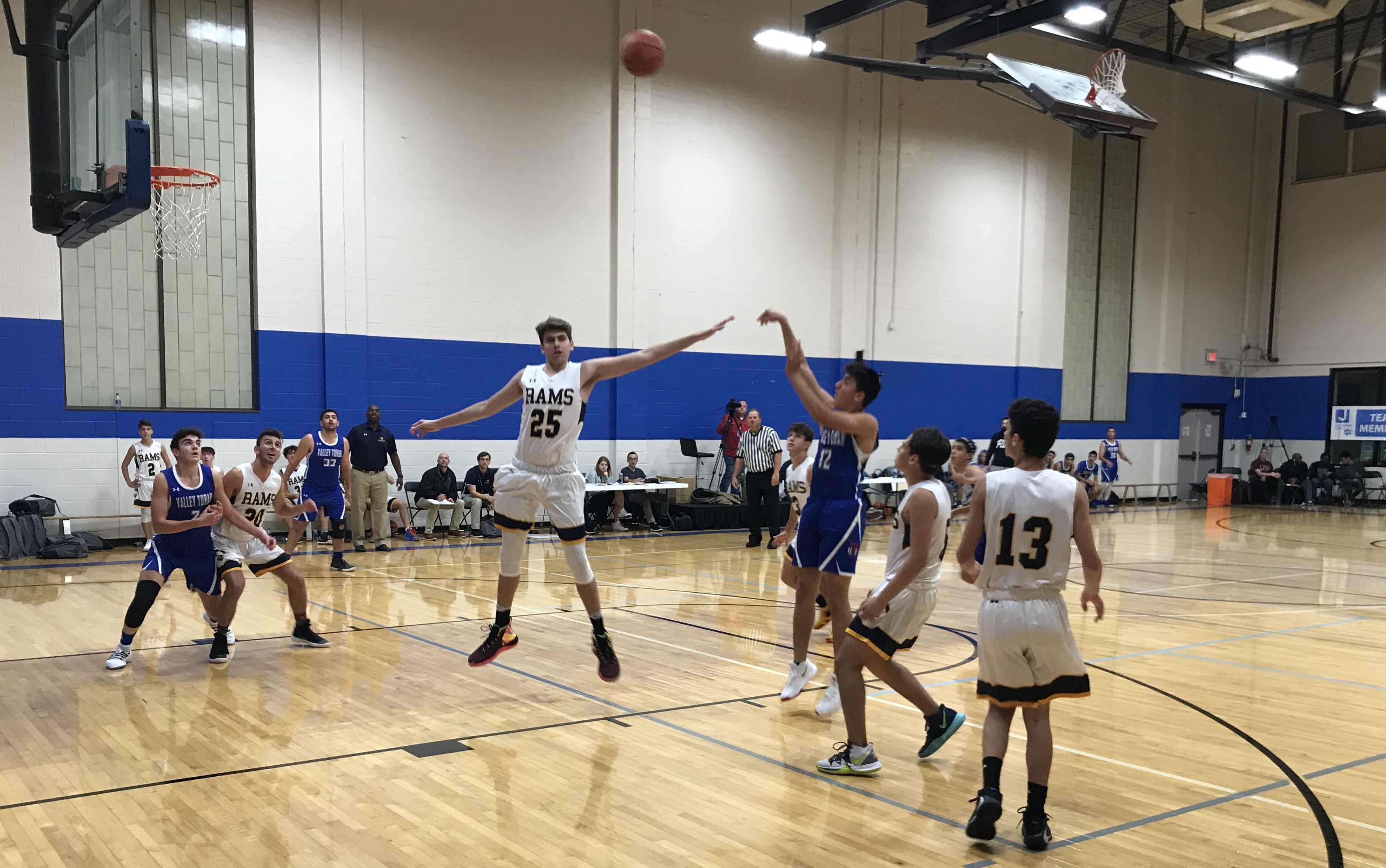 Former Cooper Tournament Champion Valley Torah faced off against last years Tier II Champs, the Posnack Rams, in a battle of former champions. The game started off slow with fouls slowing down the pace of play and the only buckets coming off foul shots. Valley Torah lead 4-2 with 4:30 left on the clock in the 1st. The Wolfpack continued a dominant 1st quarter, nailing a couple of threes bringing their lead to 12-3. with 3 minutes left. The quarter ended with Posnack narrowing the gap a bit 15-8 but with Valley Torah still in a commanding lead.
The 2nd quarter started off slow, until Valley Torah came alive and increased their lead 19-11. As the half came to a close, Posnack started pouring on the offense, converting on 3 consecutive plays bringing them within 4, down just 23-19.
 The Rams continued their hot play into the 3rd quarter as they took the lead 24-23, as they forced some quick turnovers and played tight defense. The former Tier I Champs were having none of that, as they took back the lead 26-24.  With 2:30 left in the quarter, Posnack scored on back to back plays, taking the lead back 28-26. From there, Posnack began firing on all cylinders.  They pulled ahead 34-28 to end the third quarter.
The Rams would not let up in the 4th quarter as they grew their lead and shut down Valley Torah's offense and brought up their lead 41-30. Posnack's tenacious D was too much for Valley Torah to handle as the Wolfpack were frustrated at every turn. Posnack ended their dominant second half and defeated the Wolfpack 47-36 to take home the win.