Scheck LIONS roar; defeats Milken WILDCATS 52-35!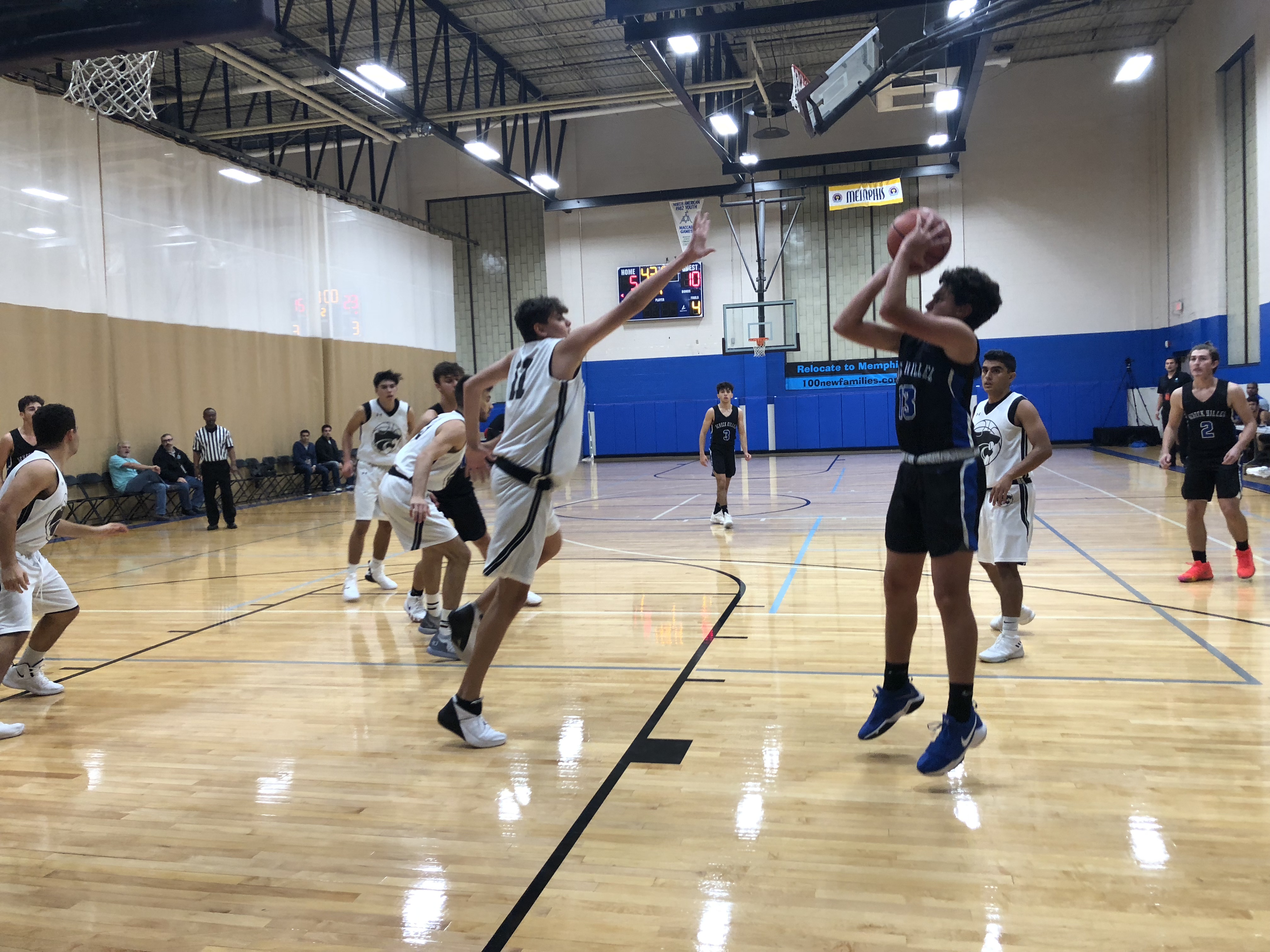 After a surprise loss to the cinderella Posnack Rams, Milken was looking to regroup and show their strengths. Milken's Zimmerman number 34 got the tip to start off the game. In the first 2 minutes of the game there were 7 possession changes and no points, as play was sloppy on both ends. Milken's Rahimi number 25 scored the first layup and points of the game. Scheck's Ben-Shmuel hit a beautiful 3 pointer to capture the lead. Scheck's Berkman  had the opportunity for 2 free throws, but came up empty on the line. Scheck's Assraf  had a beautiful fast break and finished with a layup. Milken's Mani hit an amazing  layup. Sheck's Berkman  hit a quick 3 pointer. At the end of the quarter the score 5-12 Scheck.
Milken's Darmon  hit a long 2 point shot to start the 2nd. Scheck's Berkman number 3 hit a great looking 3 point shot. Scheck's Assraf number 5 had a great steal and finished with a speedy layup. Milken's Mani hit another great 2 point shot. Scheck's Berkman number 3 went 2 for 2 at the line. Milken's Zimmerman hit an and one shot and went 1 from 1 at line.Milken's Mani shot  1 and 1 free throws and made both. After two quick points by Milken the score at the half 18-20 Scheck.
Scheck dominated in the seocnd half as Berkman, Assraf, and Ben Shmuel took over winning the game by 17 points over the wildcats 52-35.