Scheck Hillel Lions Dethrone Defending Tier II Champion deToledo Jaguars, 66-57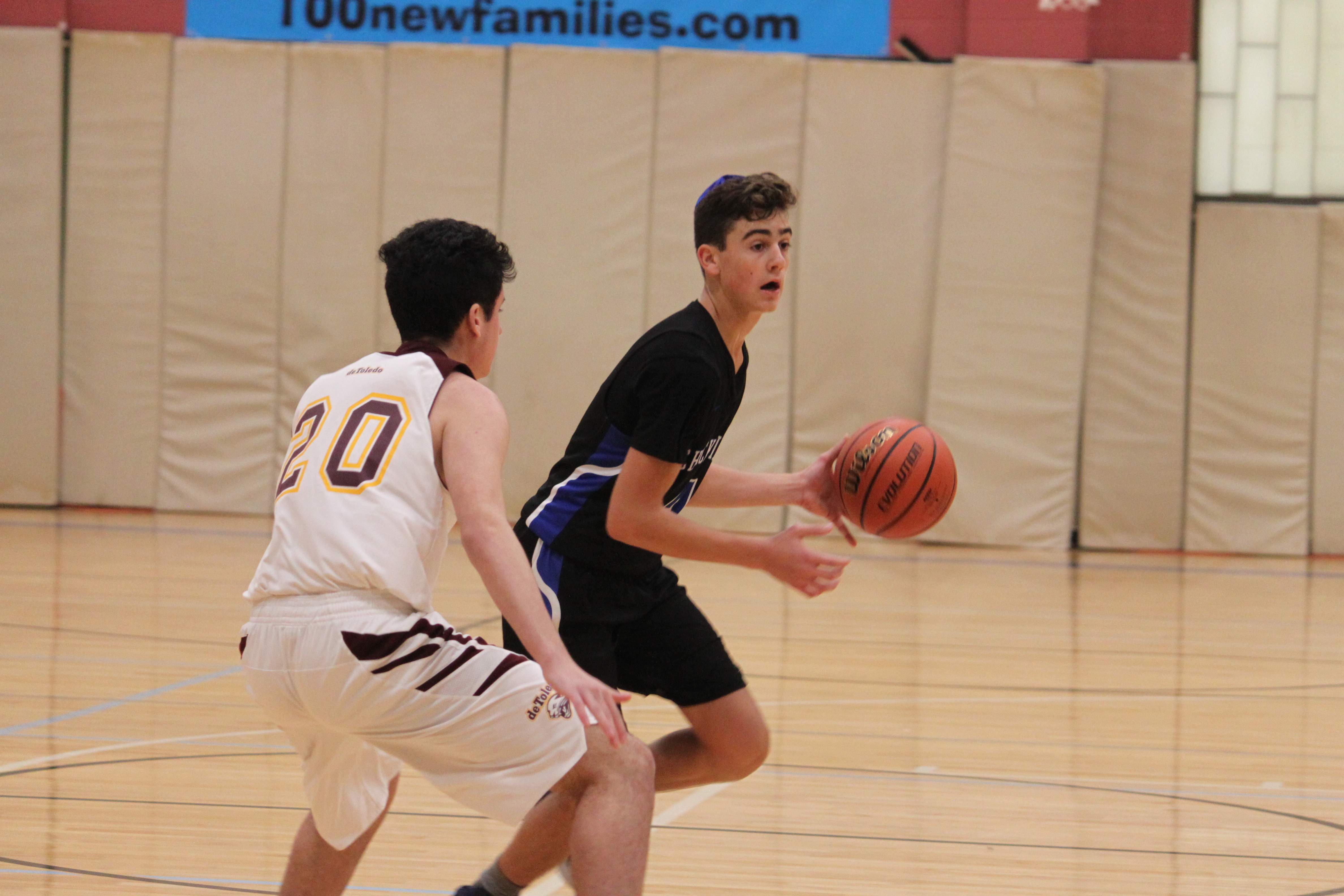 A Friday afternoon Tier II matchup featured the #3 deToledo Jaguars facing off against the #6 Scheck Hillel Lions. The Lions started the game off strong, going on a 10-2 run to get things rolling. A strong performance from Salomone Rosenthal and Aaron Ben-Shmuel kept the Lions ahead, while the Jaguars struggled to connect at the rim. The Lions led 16-11 at the end of the first quarter.
In the second quarter, the Jaguars came out with tighter defense and a stronger offense, finally taking the lead with 5 minutes to go in the half. They attacked the rim on fast break plays, and swarmed the Lions on defense. The Lions battled on, getting to the free throw line and knocking down foul shots. The score was close all quarter, but it was the Lions who finished the half leading 28-25. Aaron Ben-Shmuel was the leading scorer at the half.
The third quarter began with a bucket from the Lions, which was countered by a three from the Jaguars. Evanheim was explosive, knocking down shots from all around the floor and getting to the line. In response, the Lions, led by Yaniv Assraf, got the ball inside and stayed close behind. They applied tight defense on the Jaguars, but they couldn't get defensive stops without fouling the Jaguars and sending them to the line. At the end of the third quarter, the Jaguars led by just two points.
In the beginning of the fourth quarter, the Jaguars held onto their slight lead, but the Lions soon came back, tying the game after Rosenthal drained a three with under a minute left in the game.  Evanehim attacked the rim and made the shot, but the Lions got a charge. With the ball in their possession, they couldn't score in time, sending this exciting game into overtime.
In overtime, both teams were neck and neck. Rosenthal nailed a three pointer to give the Lions the edge, but the Jaguars stayed alive thanks to Nadiv Lev who performed at the foul line. He tied the game at 47 with just over a minute to go. Rosenthal nailed another three-pointer to give the Lions the lead, and after a technical was called on the Jaguars, their lead was expanded to five. Emotions were high for the frustrated Jaguars, which led to a flagrant foul being called. As the clock slowly winded down, victory was out of reach for the Jaguars, who won 66-57. Evaneheim led the Jaguars with 27 points, and Rosenthal led the Lions with 21 points.