CESJDS Lions become King of the Pride, Defeat Scheck Hillel Lions, 36-35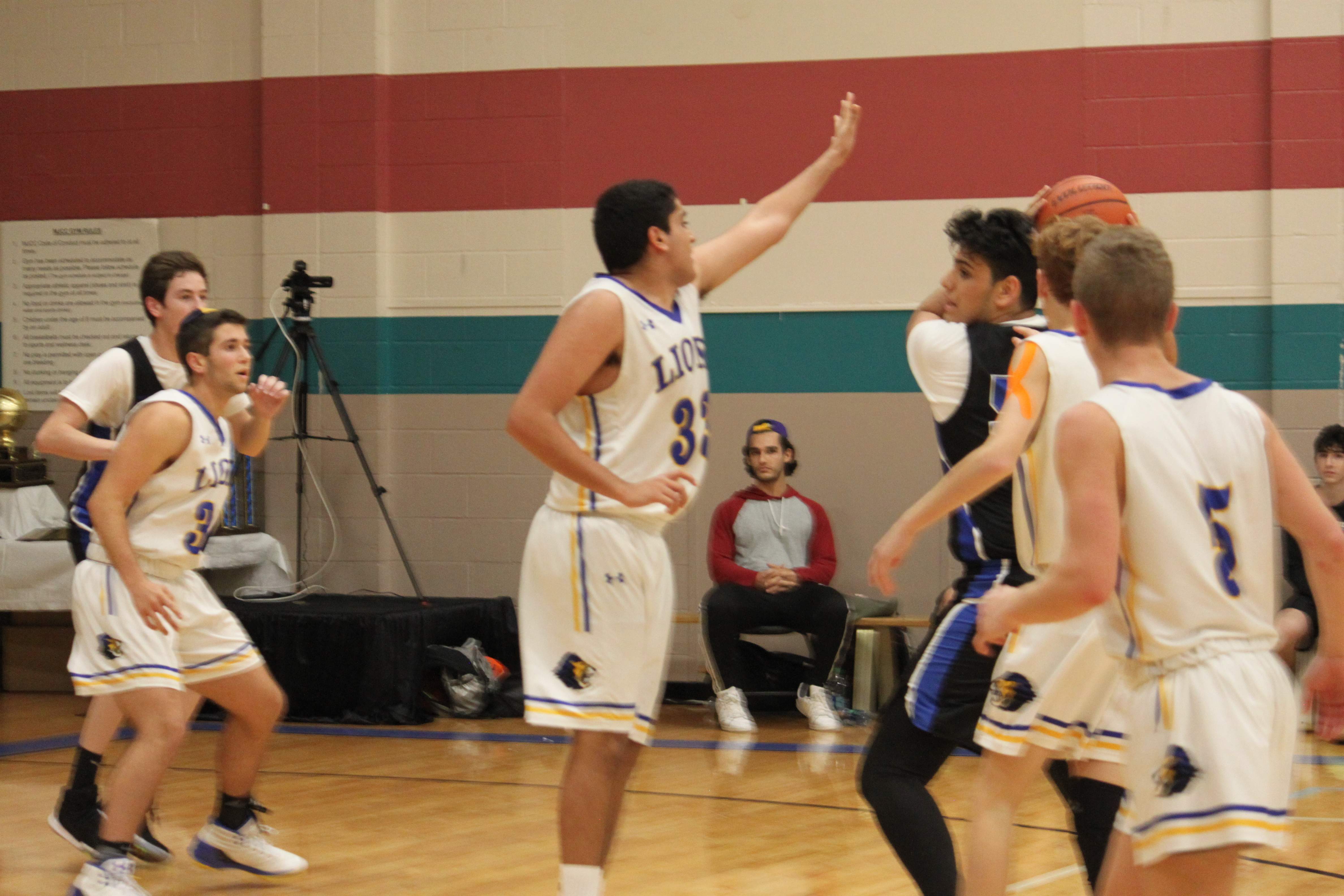 The Tier II consolation game featured the battle of the two Lions. The CESJDS Lions faced the Scheck Hillel Lions for control of the Pride. JDS took thelead out of the gate as Daniel Offer knocked down shots from the outside while Zach Gordon made his presence known in the paint. Scheck would allow JDS to go unanswered and added some buckets of their own. The first quarter ended with JDS holding a slim lead 9-5.
Scheck turned things around immediately at the start of the second quarter. Alan Berkman knocked down a three and Yaniv Assraf followed with a bucket of his own putting Scheck up by two. It was clear that would be a close game as JDS tied things up with four minutes to go in the half. A bucket by Yaniv Assraf gave Schechk the one point lead going into the half, 15-14.
Things remained tight going into the third quarter.  The lead jumped back and forth with each team pushing a little harder with each possession.  Neither team could pull away from the other the drama continued to build.  Scheck held a slim lead behind the play of Benjamin  Givner who knocked down some crafty lay ups.  JDS continued to stay neck and neck with Scheck, although The boys from Miami held on to a one point lead at the close of the third quarter, 26-25.
Scheck Hillel started the fourth quarter with a three point shot by Aaron Ben-Shmuel giving the boys from Miami a slight cushion.  JDS began to settle for three pointers but went 0-4 from the arc.  Scheck Hillel continued to hold on to their lead going into the midpoint of the fourth quarter.  That's when the JDS Lions began to roar.   Zach Gordon and Liron Bitton combined for 6 points to close up the margin with a minute left to the game.  JDS's Max Stravitz finally gave JDS the lead, hitting an open shot in the paint.  With twelve seconds left in the game Andres Bacal stepped to the line and tied the game up. With no time left on the clock, JDS's Daniel Offer was fouled and went to the line to try and win the game.  Daniel Offer hit his first free throw giving the CESJDS Lions the victory over the Scheck Hillel Lions, 36-35.