Hillel HEAT own the court against Beren STARS, 66-46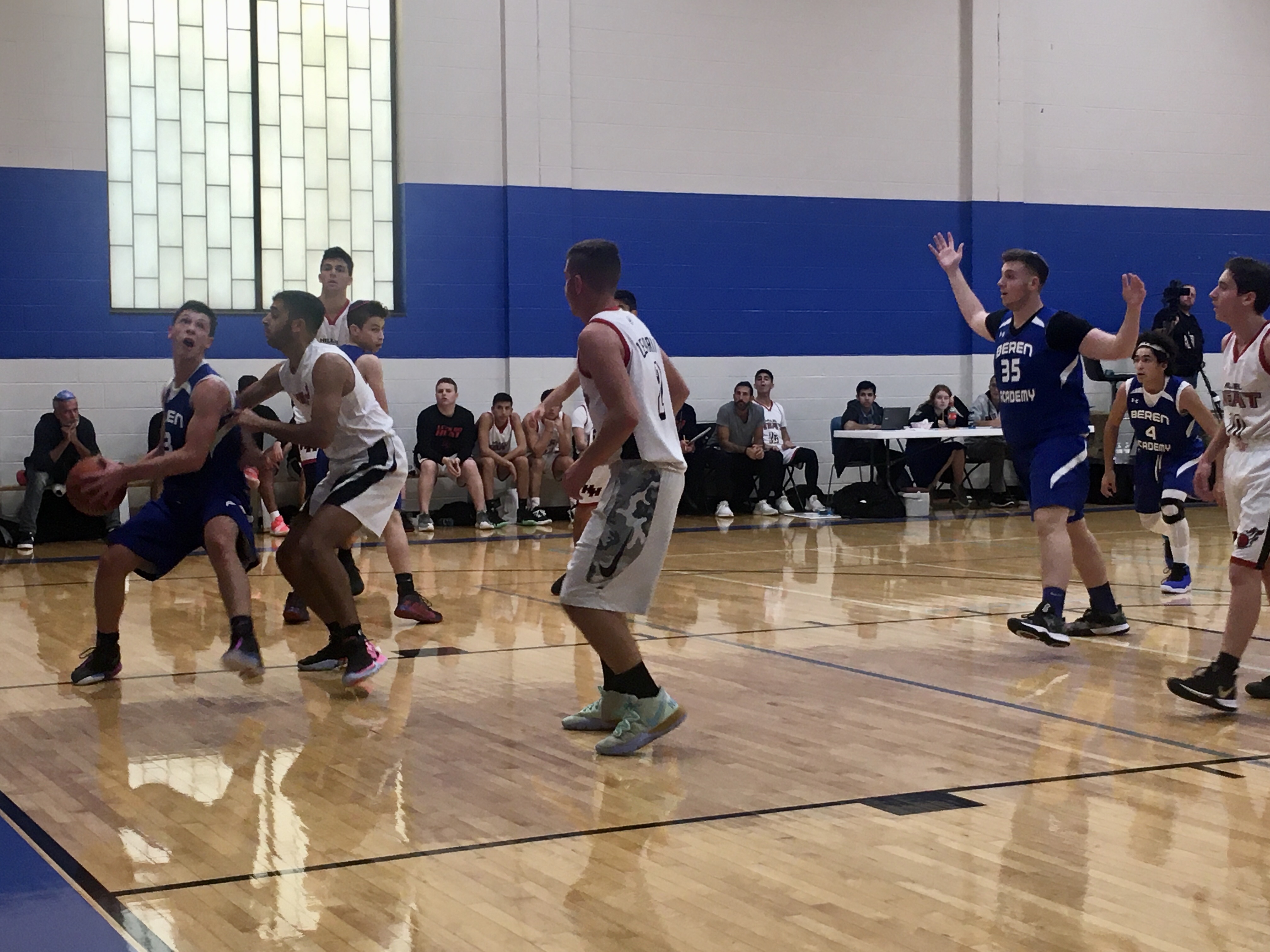 The last game of day 1 in the 2019 Cooper Invitational matched 4th seed Hillel Yeshiva HEAT vs. 13th seed Beren HA STARS. The HEAT started off strong jumping out to a 6 point lead on great defense resulting in turnovers. Both teams had an aggressive game plan and it was clear that neither team would relent. By the end of the first quarter The HEAT held a 16-8 lead.
In the 2nd quarter Hillel began to break away and shutdown the STARS offense. Although the STARS were still getting some baskets and playing hard, the HEAT seemed to still hold all the cards. By the end of the half, Hillel was leading 34-21.
The Hillel HEAT continued their dominating performance in the second half, outplaying the Beren STARS on both ends of the court. The HEAT kept pouring it on and by the end of the 3rd quarter the HEAT were up by 18, with the score 47-29.
In the 4th quarter, the Stars looked like they were ready to make a comeback run. They came out more aggressive on defense and offense. With 5:30 left in the game Beren cut the lead to 16, but Hillel proved too much for Beren and ended up losing to the HEAT, 66-46.
The Hillel HEAT will continue their run in TEIR I while Beren Academy STARS will compete in TEIR II.
Higher scorer for Hillel was Joe Zekaria with 10 points and the high scorer for Beren was Noah Diner with 12 points.