It was RAMS-eat-RAMS today. Posnack RAMS defeat Hyman Brand RAMS 72-12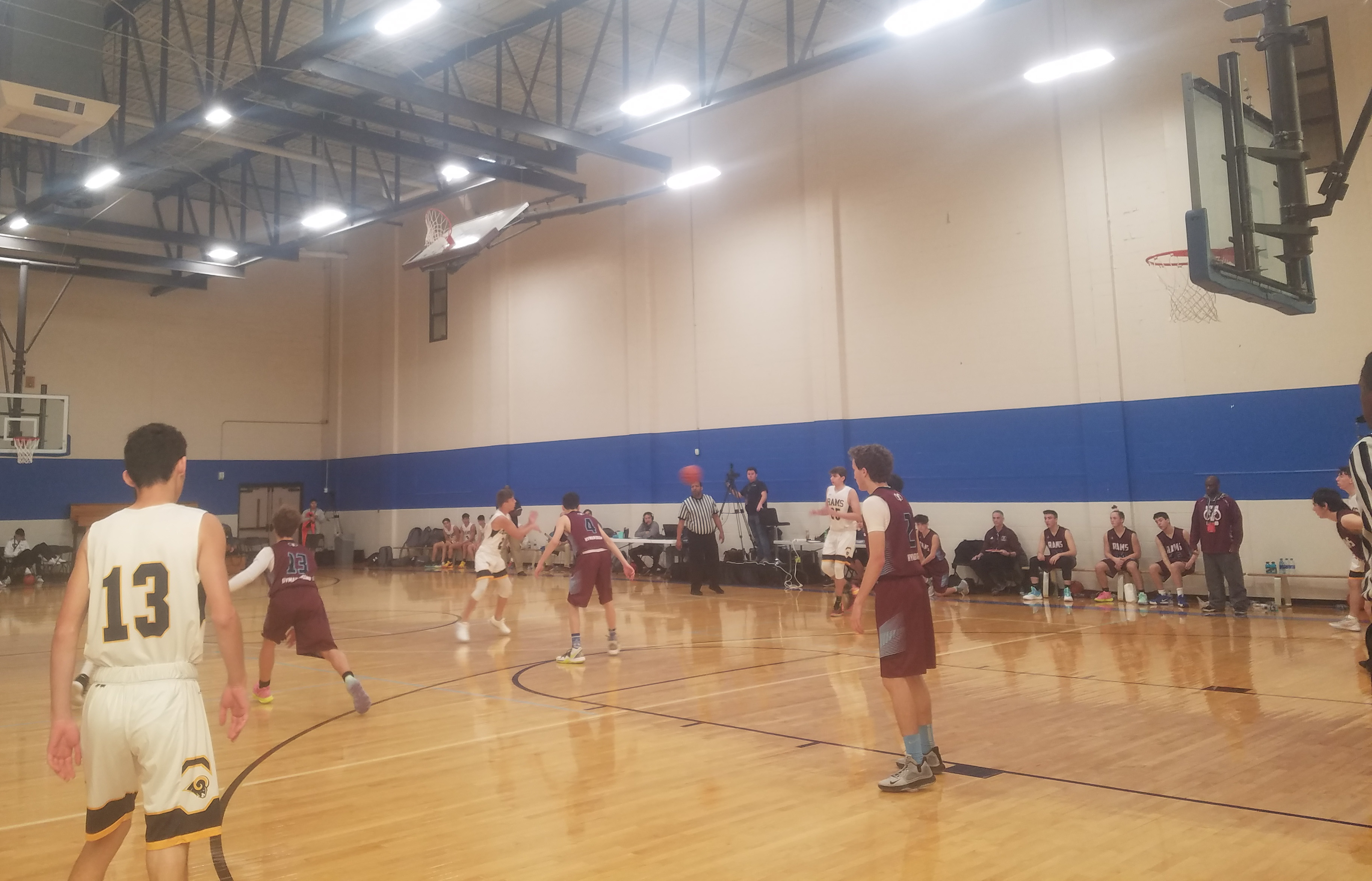 Both the #1 Posnack Rams and the #8 Hyman Brand Rams have been given new hope as they enter the Tier II bracket. Even though they both lost on Thursday, they still have a chance of playing a meaningful game on Championship Sunday. The start of the game was slow, but Posnack picked it up about halfway through the first quarter, knocking down a couple of threes. For the most part, and besides for a couple of miscommunications, Hyman Brand's defense played very well but they couldn't catch a break on the offensive end. The Hyman Brand Rams' half court defense had a chance at keeping them in the game. Unfortunately for Hyman Brand, Posnack got on a lot of fast-breaks, and they couldn't stop Abie Bonkovski on the run. Bonkovski lead his team to a 19 point lead at the end of the first quarter.
Hyman Brand's offensive struggles continued, and Posnack did not slow down, even after gaining a sizable lead. Posnack continued to create turnovers, and they continued to capitalize on the break. Hyman Brand struggled with getting defensive rebounds. Time and time again, Posnack received 2nd, 3rd, and 4th chances to score. Posnack held Hyman Brand to 2 points in the second quarter and 4 points in the half. They led at halftime 41-4.
Hyman Brand continued to give up offensive rebounds, and Posnack continued to convert. If they weren't going to win, Hyman Brand's main focus was to compete. That is exactly what they did. They didn't drop their intensity one bit, even when they were down by 40. They fought for every loose ball. Offensively, they began to find their rhythm in the third quarter. Max Blinn knocked down a step-back three, and Addison Brand drew a couple of fouls for some easy free throws. Both teams continued to play with energy all the way through the final horn. Ultimately, Posnack out-battled Hyman Brand with a final score of 72-12.
The high scorer for Posnack was Abie Bonkovski with 16. The high scorer for Hyman Brand was Addison Brand with 5 points. Posnack is headed to the final four of Tier II and looks to advance further in the Tier II bracket, while Hyman Brand will play in the Tier II consolation bracket.