LA supremacy; #10 de Toledo JAGUARS eliminates #2 YULA PANTHERS 53-49!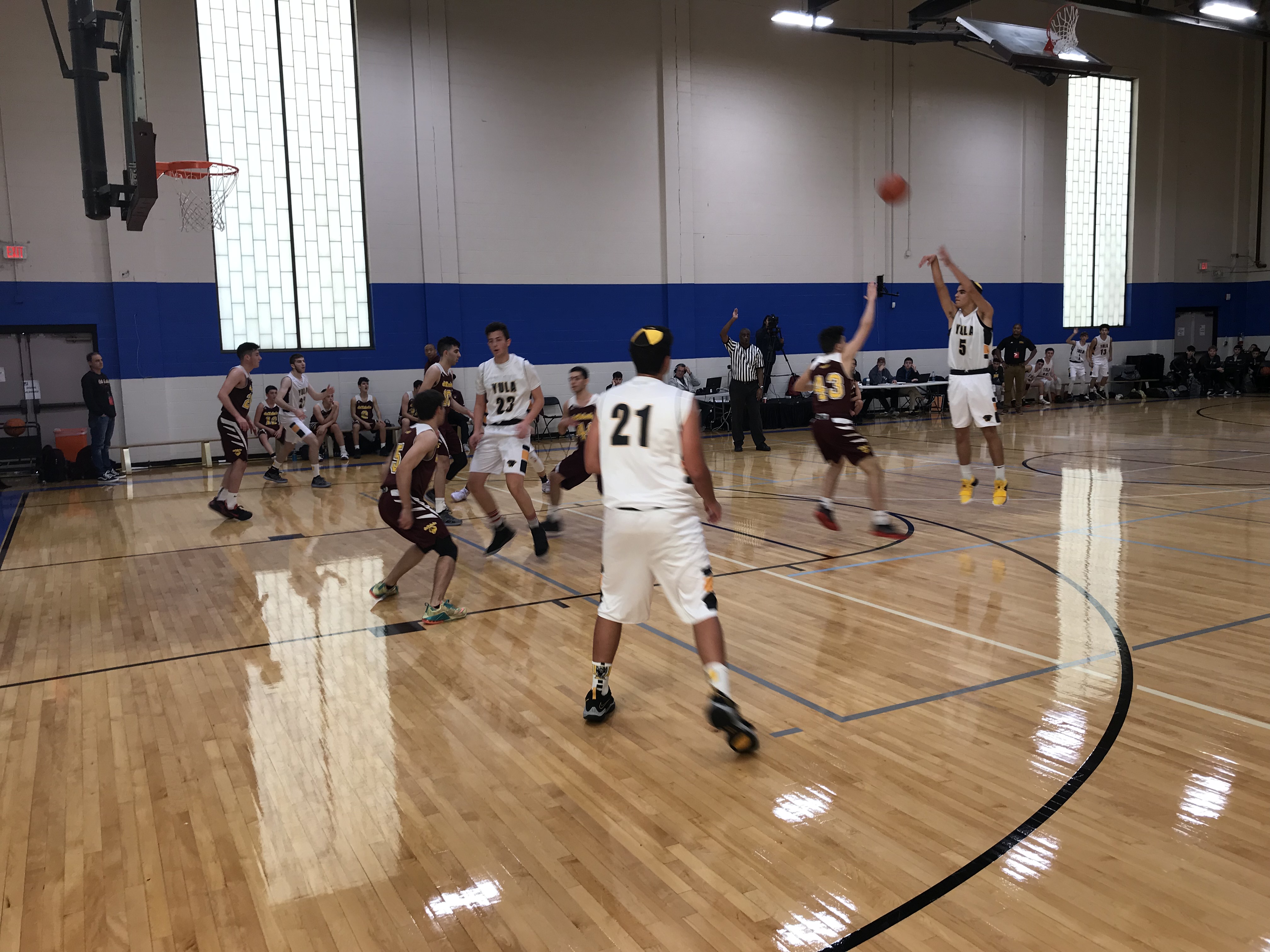 In Los Angeles vs. Los Angeles, the YuLA Panthers faced off against the del Toledo Jaguars. The battle started off rough, with both teams struggling to find the basket early on. Eventually, however, del Toledo managed to find um buckets with a three from Bromberg. YULa then answered back, by with Totaiv hitting both free throws after a foul. After a bucket from del Toledo, Yul managed to find n easy layup on the break. They then took the lead with a sweet shot from the wing by Sasoon. However, del Toledo started to take back momentum with a three from Bromberg and then two free throws by Nussbaum. The Jaguars then go out on a hot streak, with both Evenheim, Cohen, and Nussbaum hitting jumpers within almost a minute. The first quarter then ended with many fouls and many buckets.
DTHS started the second quarter strong, with a three from Evenheim and Nussbaum. YULA answered, back, however, with a nice move from Sasoon. Both teams then struggled to find the basket, until Sassoon hit another layup on the break off beautiful pass from his teammate. Evenheim then continued to dominate, by hitting a hard layup off an ally-oop, making a jumper, THe panthers, on the other hand, were still struggling, until Fallas and Meisels both finished on contested drives. The fouling was still an issue for both teams, a both of them entered the bonus not before long. At the end of the half, the score was 33-22 after another Evenheim three.
DTHS and YULA off the third quarter in a battle. YuL had good defense and it seemed hard for de Toledo to get the points they were lacking. All efforts de Toledo put into the game Yula answered with the same amount of motation. In the beginning de Toledo had quite a bit fouls, giving Yula some extra points. The coaches of both teams were trying to motivate their players. de Toledo seemed to have some difficulty getting around Yula's defences. Toward the end if the third quarter one of de Toledo's players got injured.
At the beginning of the last quarter both teams, especially DTHS, were fighting to get as many points as possible. Yula had couple steals on DTHS. It seemed that YULA started to get frustrated, and they pushed and made a closed the par to 5 points. They pushed even more and closed the par to 1 point making it a tight game. YULA started to feel the pressure and acted too quickly turning possession to DTHS. 44 seconds left DTHS called a time out, they were ahead by one. Walmangot fouled with 33 seconds left, he was able to get them ahead by 2 points t with the first foul shot. Number 10 got fouled with 17 on the clock (DTHS) he scored one more. 13 seconds left and YULA called a time out. 1 second left a fouls was called on YULA. Esulin made one free throw. The game ended with the score 53 – 49 in a huge upset by the Jaguars. deToledo will go on to the semi-finals Saturday night, while YULA will play in the consolation bracket.