deToledo Jaguars Keep JEC Thunder Winless at Cooper XI, Win 58-42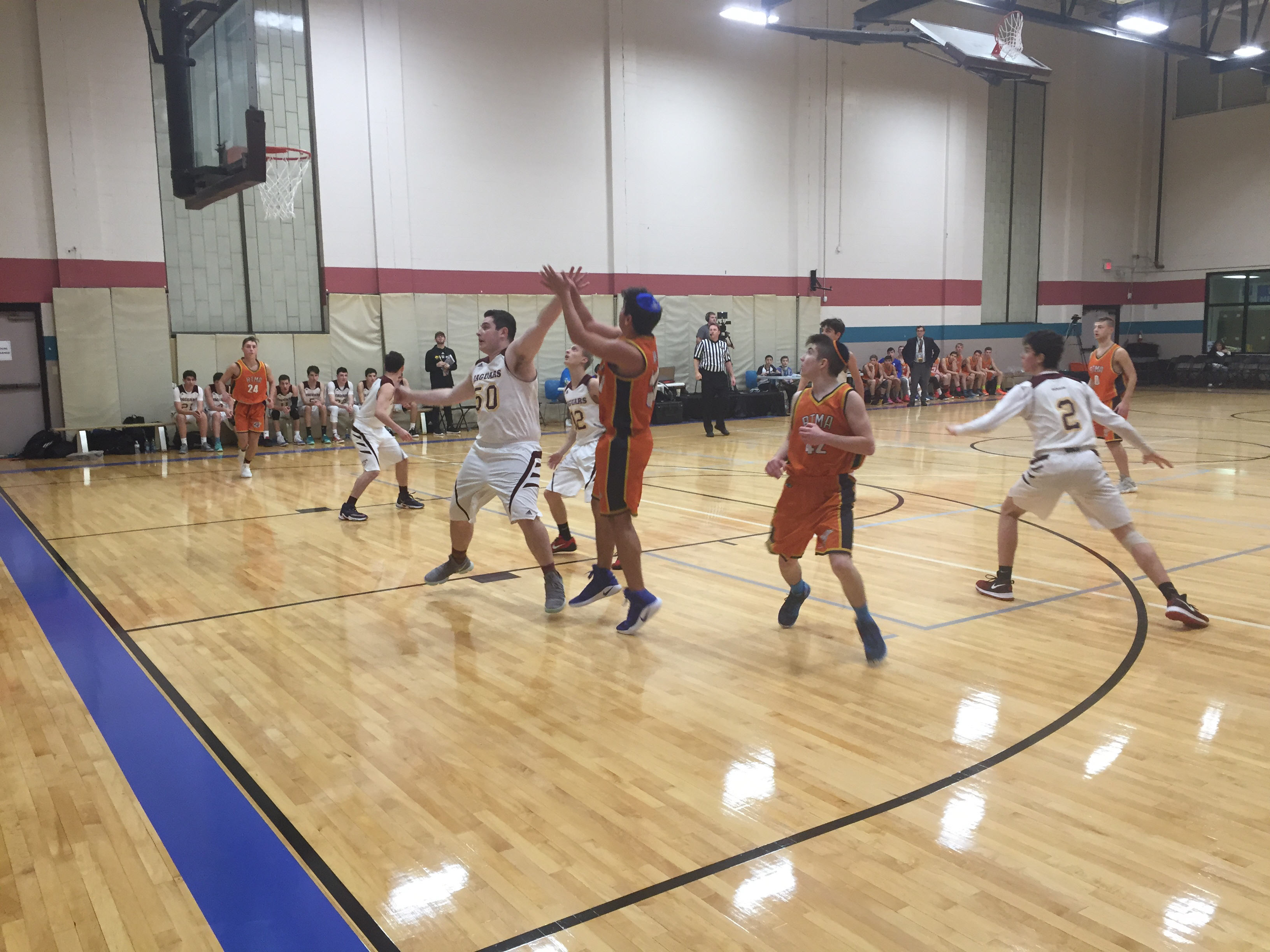 In the last Tier II game on Saturday night #3 deToledo Jaguars faced off against #7 JEC Thunder. In the first quarter, both teams were neck and neck. JEC knocked down shots from outside the arc, while deToledo scored inside the paint.
In the second quarter, the Jaguars took a slight lead, thanks to great defensive stops and good ball movement on offense. Good shooting from Liam Evanheim and his teammates helped expand the lead as the quarter progressed. JEC struggled to get past the Jaguars' defense and slow down the Jaguars on offense. The Jaguars led 28-19 at the end of the first half.
The third quarter began with a three point play from Moshe Heller to get things rolling for the Thunder. The Jaguars responded with a three pointer from Dylan Esulin. In this quarter, the Thunder were stronger with the ball, pushing down the court and getting good looks, but struggling to finish their shots. Moshe Heller put up some points for the Thunder, but it wasn't enough. The Jaguars got to the rim and laid it in with ease. They held onto their lead throughout the quarter, with the score being 41-28 when it came to a close.
The fourth quarter began with a strong push from the Thunder, with Jacob Winters hitting a layup to start the quarter. The Thunder grabbed a few steals, but once again, they couldn't finish at the rim. Joseph Mathew finally nailed a three, and after a few free throws from Moshe Heller, they were within 9 points. The Jaguars fired right back with a three from Mathew Levin, keeping them on top. With a minute to go, Jake Goldberg of the Thunder drained a three, and the crowd was on their feet. The Thunder battled hard until the end, but the Jaguars would ultimately take this one, winning 58-42. Moshe Heller was the leading scorer with 13 points. Liam Evanheim led the Jaguars with 12 points.