#4 Milken WILDCATS devours #13 Kushner COBRAS 64-34!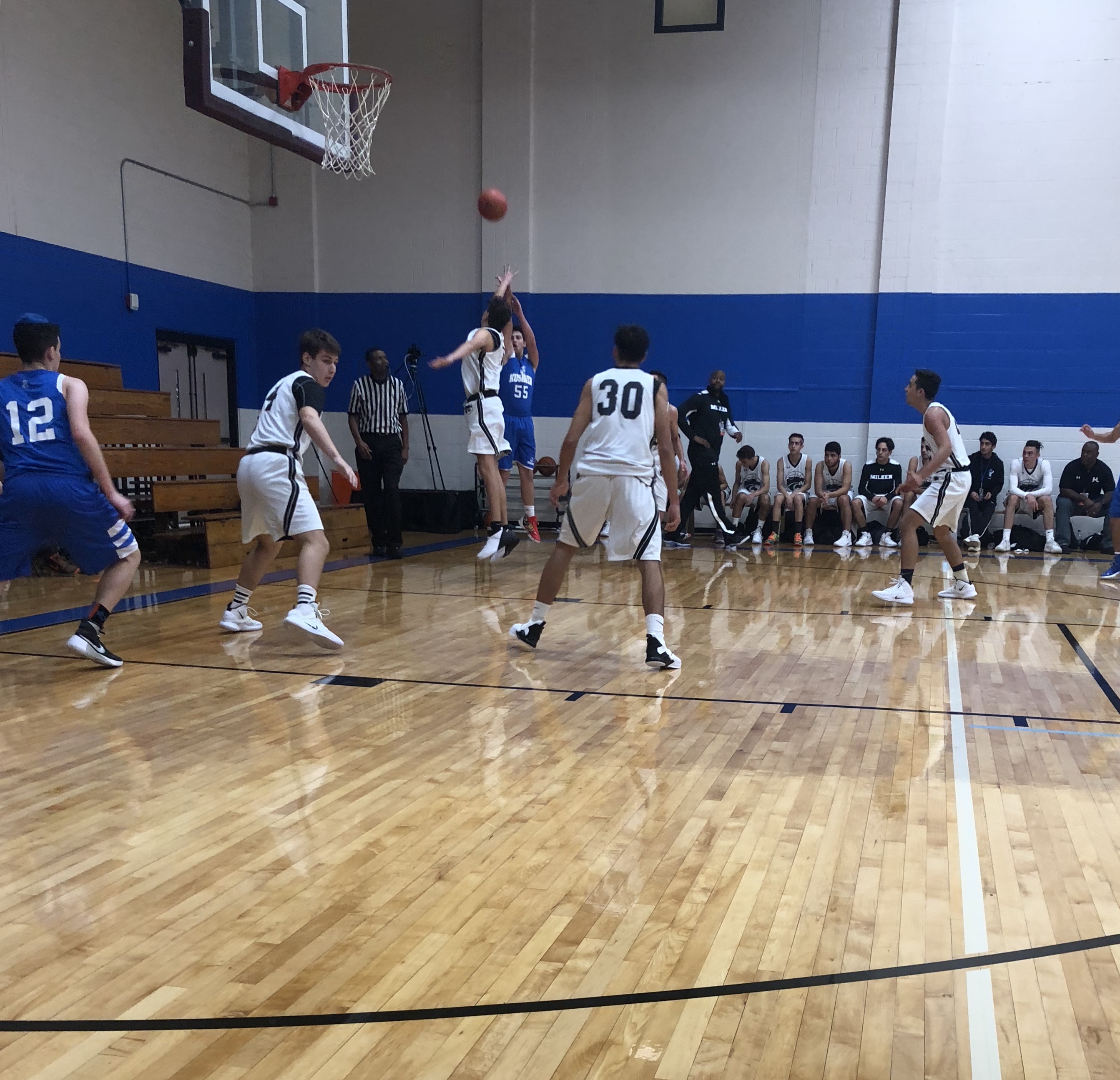 As was predicted by most Cooper Invitational spectators, Milken started off the game on the right foot, with a layup from Ethan Zimmerman. The fact that Milken had almost won the tournament just last year did not seem to phase the Kushner Cobras as they kept up a tight defense, making scoring even a layup rare. After a few too many turnovers by the Cobras, Milken began to take a nice lead, making sure not to waste an opportunity to score. As the first quarter ended Milken was up 8 points with the score 13-5.
Josh Shapiro came into the second quarter strong, scoring a basket for Kushner in an attempt to close the gap, but Milken responds with their own basket. The Cobras struggled to keep up the strong defense from the beginning of the game, due to the fast pace of Milken's offense, and allowed Milken to widen their lead with a layup by Blake Asherian. The Wildcats' defense seemed to be proving too much for the cobras, and by halftime Milken was leading 31-7.
Kushner again tried to start off the quarter right with a steal and fast break from Nadav Twizer. With the intensity that Milken moved the ball, Kushner was just not able to make the comeback they so badly desired. By the end of the third the score was 49-18 and the Wildcats were wiping the floor with Cobras.
Although Kushner did open open the 4th quarter with a jump shot from Jake Indyk, Milken responded with an incredible  3- point shot by Ethan Khorsandi. The Cobras may have had some good looks but the Wildcats meet them shot for shot, keeping their lead safely in their pocket. The Cobras put up a good fight but Milken ended up victorious with a final score of 64-34. The leading scorers for the Wildcats were Blake Asherian and Ethan Zimmerman with 20 points, for the Cobras, Gabe Plotsker with 10.