Fasman Yeshiva cools down Montreal Heat, 58-27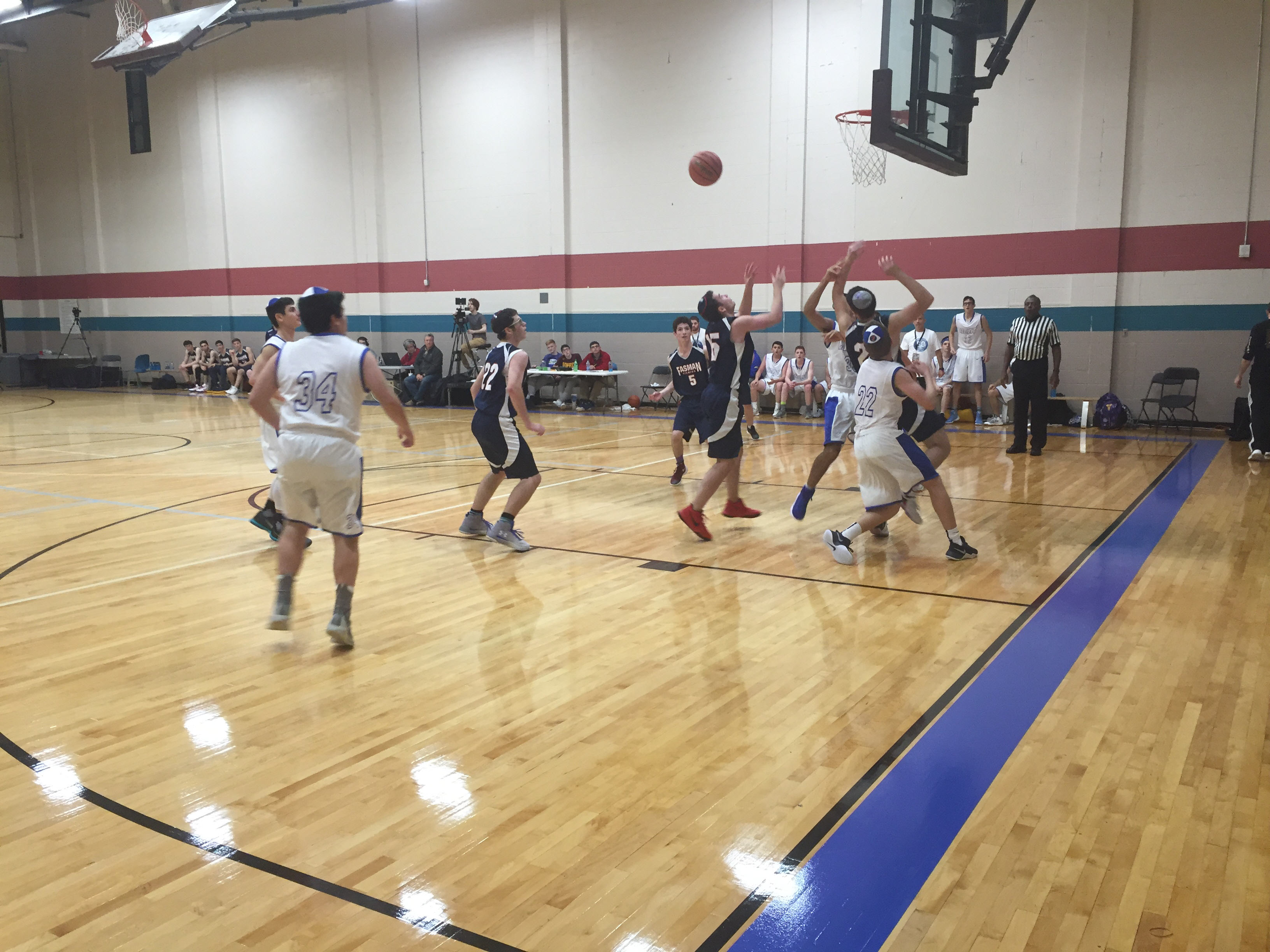 Fasman Yeshiva came in to Cooper 11 with the 16th seed.  Although they lost their first two games, they have played with a chip on their shoulders and with intensity and elegance.  They took the #1 ranked Milken Wildcats down to the wire, they were in it to the end against the higher seeded CESJDS Lions and they were determined not to come up short again.
Fasman's Yoni Kosowsky put Fasman out in front right from the get-go with two big shots from beyond the arc. This set off a chain reaction that put Fasman up 10-1 in just the first two minutes of the game. Montreal's defense stepped it up and managed to stop Fasman's hot shooting but they couldn't manage to pick it up on offense, only scoring on a few free throws. The first quarter ends 15-6 with both teams in the bonus.
Fasman continued to pour on the offense in the second quarter while keeping the Heat offense at bay with tenacious D.  Fasman's Kobe Karp added 6 points from the paint while Yedidyah Rosenwasser added points from the field putting Fasman up by 19 with a minute left to the first. Fasman's determination led them to score the most first quarter points than any other team in Cooper 11.  The half ended with Fasman leading the Montreal Heat 31-13.
The Heat, a first time Cooper attendee, wanted to leave an impression that they cannot be steamrolled and opened the second quarter an explosive first few plays leading to Heat points. Fasman replied in kind with buckets from Yoni Kosowsky.  Kobe Karp added two steals and a fastbreak bringing the game only 11 points away from a non-stop clock.  Fasman's skills and fundamentals allowed them to work the ball around which gave their whole roster a part of the fun.  Fasman Yeshiva closed out the 3rd quarter with a phenomenal performance leading Montreal 52-21.
The 4th quarter began with a non-stop clock as the Heat trailed by over 30.  This did not put a stop in Fasman's determination to erase their original 16th seed start.  Yedidyah Rosenwasser went to work adding several buckets including a crafty finger roll. The Fasman Yeshiva succeeded in getting out of the Cooper 11 basement and showed everyone that they were more than capable of playing with the very best Cooper 11 had to offer.  Fasman defeats Montreal 58-27.