Cooper ends disappointing tournament with a 50-38 loss to Fasman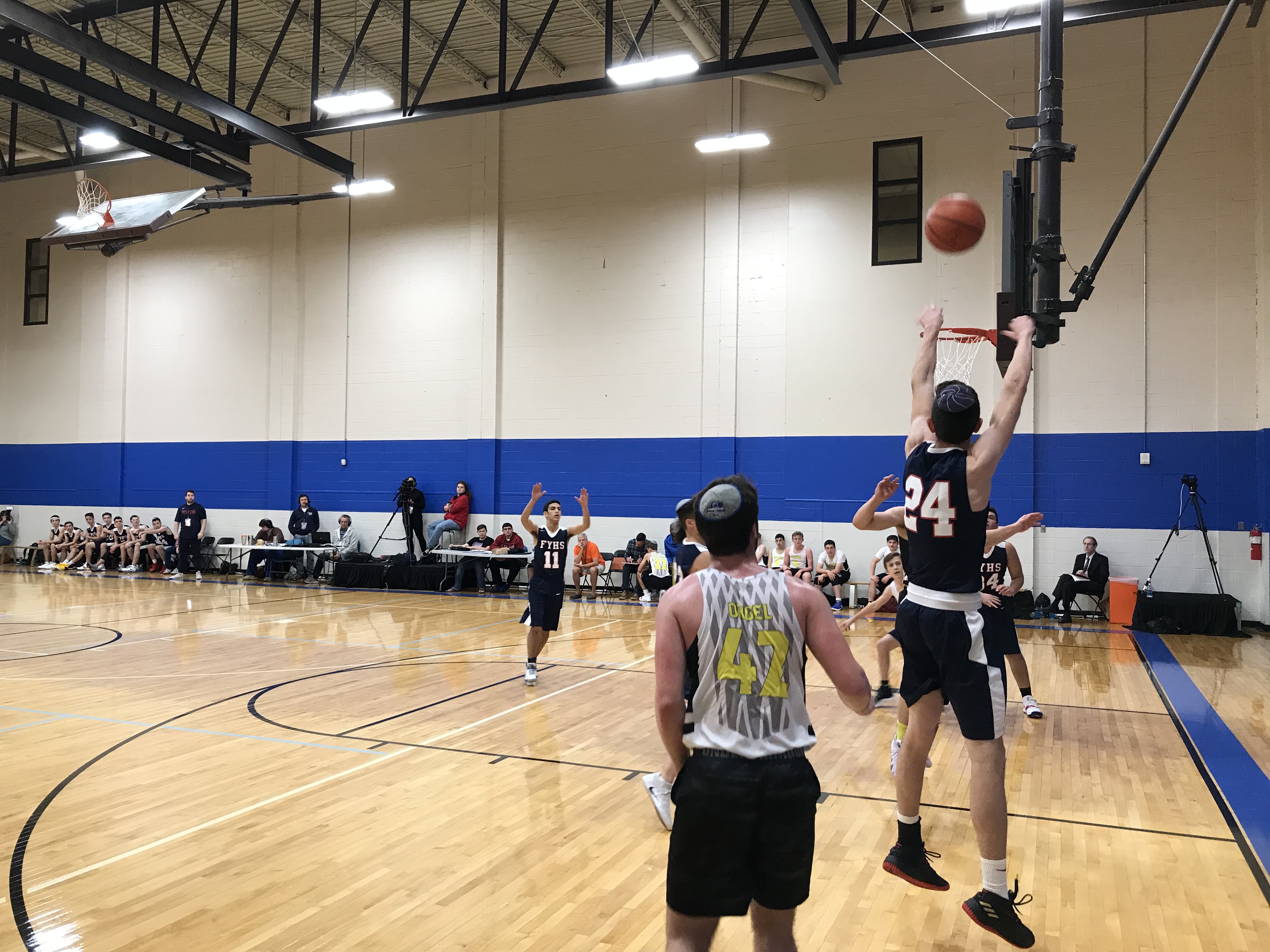 The Cooper Macs were looking to rebound after a frustrating loss and looked to end the tournament on a positive note as they took on Fasman yeshiva for the Tier II third place title. Mashiach had the first basket of the game for Fasman, and Orgel followed up with a layup of his own for the first Cooper basket of the game. Lafar begans pouring in basket after basket for Fasman. It seemed as if the Macs began to look towards the future as they began to give significant playing time to their freshmen and sophomore players.  Their inexperienced play comes at a cost as Fasman builds a 19 point lead to end the quarter, 23-4.
Its looks like the Macs are planning on making this an easy win for Fasman. Macs are giving away the ball like candy, as Stein forces yet another turnover for a fast break down the court for Fasman. The game looked to turn on a pivotal possesion for the Coper Macs. Davidovics grabbed the inbound pass and was fouled hard by Fasman, already over the limit. Davidovics was called to the line to take his foul shots. Took a breath, closed his eyes, and stared down the basket as sweat dripped down his forehead. Swish. Macs score. Now the Macs were ready to take back this game. Orgel scored another foul shot for the Macs as the first half came to a close. Fasman's lead was still in place and only growing, with a score of 31-7.
Orgel scored the first points of the half with a layup Cooper. The Macs hone their defense with a full court press to keep Fasman from the basket. Orgel continued to score, as he sank another layup for the Macs, but he can't make this comeback on his own. Mendelsberg and then Wechsler made two back to back layups for Fasman. The quarter ended with Fasman still in the lead 43-29.
Morris tried to catch up with Fasman with a pair of free throws, but their own fouling countered that as Fasman came back with their own 2 foul shots. Orgel kept it close with back to back layups for the Macs, but it wouldn't even make a dent in Fasman's lead. Taxer commits his fifth and final foul and resigns to the Fasman bench for the last minute of the game. Next Morris fouled out for the Macs' and they sent in their second stringers with 30 seconds on the clock. Fasman took the win and the Tier II third place title with a final score of 50-38. The leading scorers for the Macs and Fasman are Orgel with 14 points and Mendelsberg with 14, respectively.