#3 Rambam RAVENS knock off #14 Katz Yeshiva High School STORM 53-39!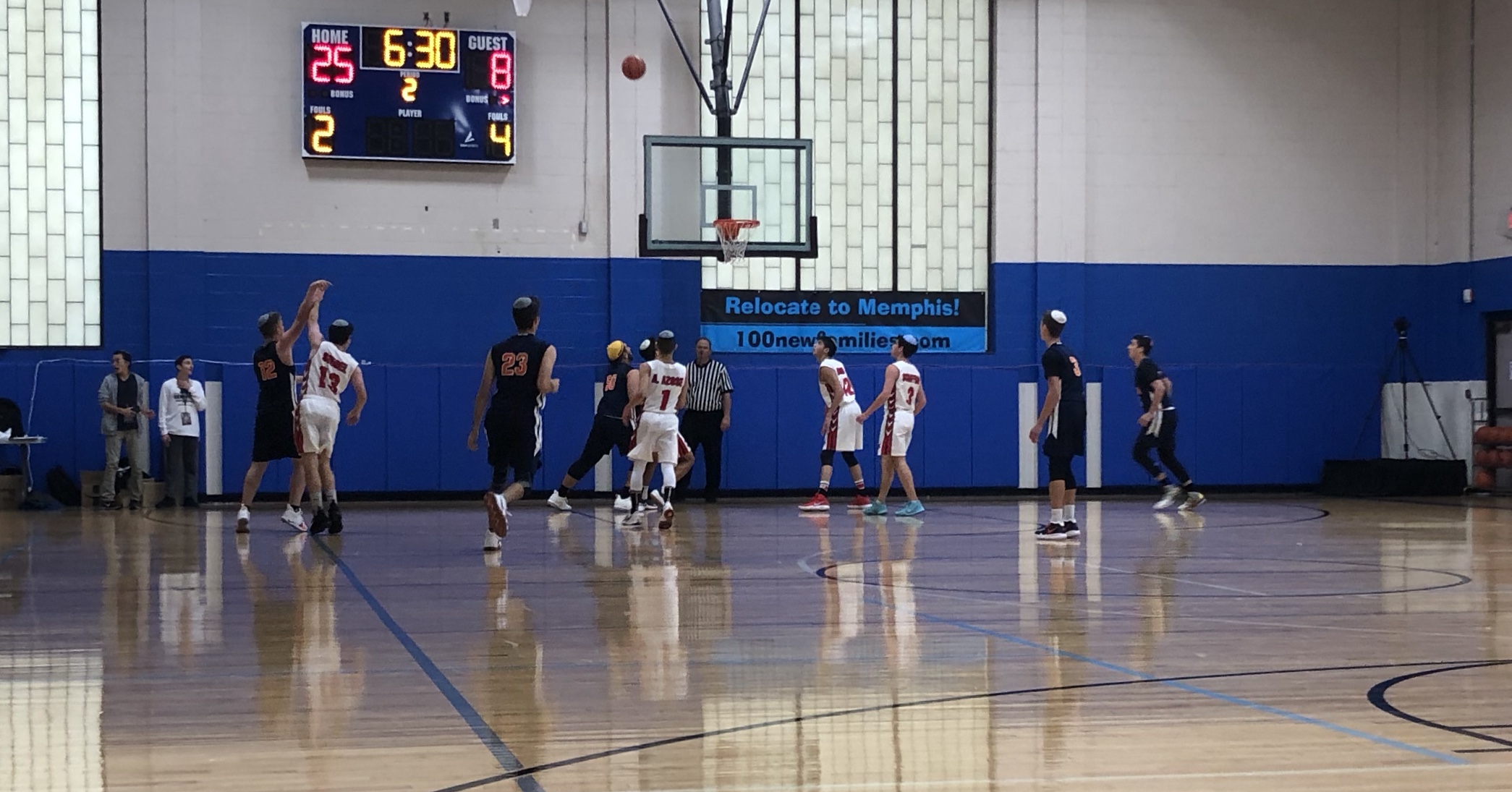 The Rambam Ravens faced the Katz Yeshiva Storm in the second game on Thursday afternoon. Rambam opened up the scoring quickly with a layup from big man Ethan Aaron. Aaron Azose added on with a jumper to give Rambam an early 4 point lead. Katz responded with a layup of their own, but Rambam scored yet again with a three from Benzy Shaffron. Ethan Aaron added two more for the Ravens putting them up 9-2. Adam Ditchik, from the Storm, hit a layup to make cut Rambam's lead to five. Ethan Aaron responded with another layup at the basket. After Katz hit a free throw, Ethan Aaron struck yet again with an and-1 layup and made his free throw. Katz came right back with a three from Noah Mamann, but Azose came down and hit another layup, followed by threes from Shmuel Seigel and Benzy Shaffran. The Ravens had a commanding fourteen point lead at the end of the quarter.
Rambam began the second quarter shooting yet again. Aaron Azose hit a three to extend Rambam's already large lead. However, Katz was not done just yet. Brandon Munter hit a three to cut the lead back to fourteen.  David Kahane added to that with a layup which pulled Katz just a little closer. Katz continued their effort with another three from Brandon Munter which made the Ravens' lead just nine halfway through the second quarter. The Storm's Nathan Mamann hit another three to make it just a 25-19 lead for the Ravens. Abie Betesh hit a quick jumper for Katz to cut a once seventeen point lead to just four. Azose got his team back on track and hit a pair of free throws. Shmuel Seigel continued the Ravens effort with a three to push the lead back to nine. Katz responded very quickly with a three from Brendan Lasko to make it just a six-point game. However, Azose added another pair of free throws to make it a 32-24 lead for Rambam at the half.
Katz began the third quarter by shortening the Ravens' lead even more, after a David Kahane free throw. The Storm's defense held strong against four consecutive, but Aaron Azose helped Rambam out and hit a pair of free throws to push their lead back to nine. Shmuel Seigel then hit a three to extend their lead to twelve. Ethan Aaron added to that by hitting another and-1 layup and hit his free throw. The Ravens had taken control once again with another commanding lead of 40-25. Much to Katz's dismay, they did not score for the rest of the quarter. The Ravens went into the fourth quarter looking to close things out.
Ethan Aaron began the fourth quarter with an easy layup to put the Ravens up by seventeen. Brandon Munter came back with a pair of free throws, but Azose hit a three and then a mid-range jumper to put the Ravens up at the biggest lead of the afternoon, twenty. Katz continued to fight with Brendan Lasko's three and Adi Rosenstein jumper. This forced Rambam to call a timeout with a fifteen point lead and six minutes remaining. Jacob Shulman hit a pair free throws for Katz and pulled them to just thirteen points behind. Adi Rosenstein made it an eleven point deficit after he hit an open layup. However, the Storm's superstar point guard fouled out, which made it a much harder uphill climb to come back to. Ethan Aaron hit a pair of free throws and Aaron Azose hit one free throw to make it a 50-36 Rambam lead. Dovid Lichter then extended that lead further on a fast-break layup. It appeared that Katz was finished with just two minutes remaining. Schlager hit a free throw for the Ravens as the Ravens closed out the game and won 53-39. Aaron Azose and Ethan Aaron were the scoring leaders for Rambam. Azose had 19 while Aaron had 16.