DRS Wilcats Cool Down Heat, Win 61-41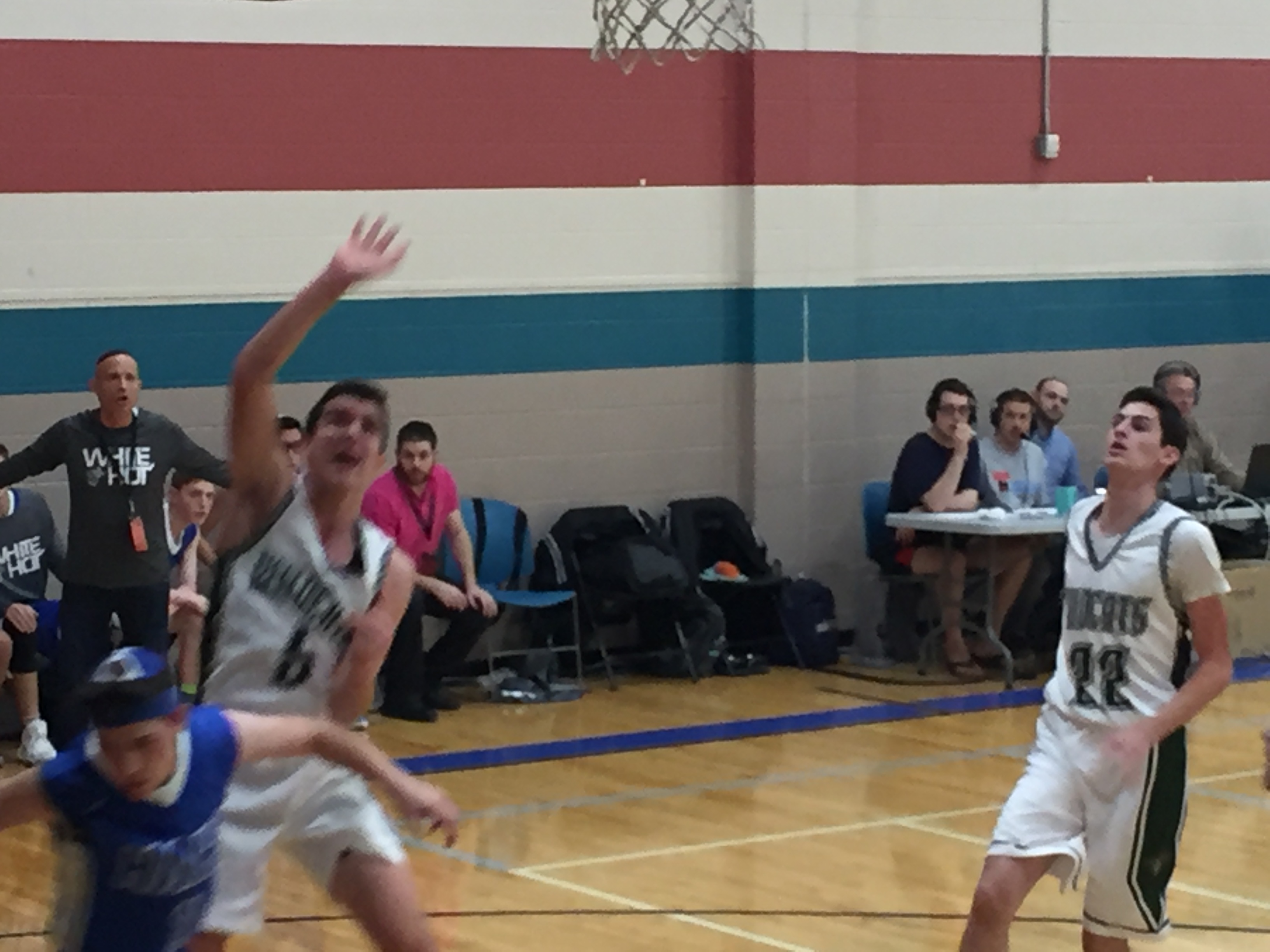 The second game of the 11th Annual Cooper Invitational featured the DRS Wildcats against the Hebrew Academy of Montreal Heat. The 1st quarter started off slow with just 6 points put up by both teams. Montreal's defense kept the Wildcats' offense at bay and put up some points of their own. But towards the end of the quarter, DRS overpowered the Heat with another clean three by Kerstein and a smooth layup by Khan ending the 1st quarter with a score of 10-5, in favor of DRS.
The 2nd quarter started, and the Wildcats started to pull away, putting up 10 points in just the first three minutes. The Heat struggled to stop the strong shooters on DRS, but to avail. Valenski ended the 1st half with 12 points and Kerstein showed his proficiency from the arc with 12 points with just threes. Elie Roz found himself in some foul trouble as the 1st half ended, as he was just one foul away from fouling out. At the end of the 1st half, DRS had a double digit lead, up 32-18.
The second half started off with DRS showing they are a force to be reckoned with. Kahn, Valenski, and Kerstein took no time in running the score up more by putting up a combined 12 points just minutes after switching sides. The Heat, desperate to stop the DRS run, hit a three-pointer. They start a small run of their own, cutting the deficit to under 20 points. The Wildcats came back with more fire from the arc and a couple key inside shots, to end the 3rd quarter with a 23 point lead.
Montreal tried to get their foot back in the door, before it got shut on them, with a three-pointer by Fish and a steal and a layup by Drazin. Moshe Goldstein came in for the Wildcats and helped them maintain a healthy lead by doing all the scoring for New York. Although Drazin of Montreal kept pushing things as the game was winding down, it was too much for him and the Heat to overcome. Head Coach Avrum Stein led the Wildcats to a victory, with the final score being 61-41. The Wildcats were led by Amiel Kerstein with 20 points, while the Heat were led by Yoni Drazin with 14 points. The Wildcats remain in Tier 1, while the Heat move down into Tier 2.