DRS falls to Valley Torah in Tier I Semi's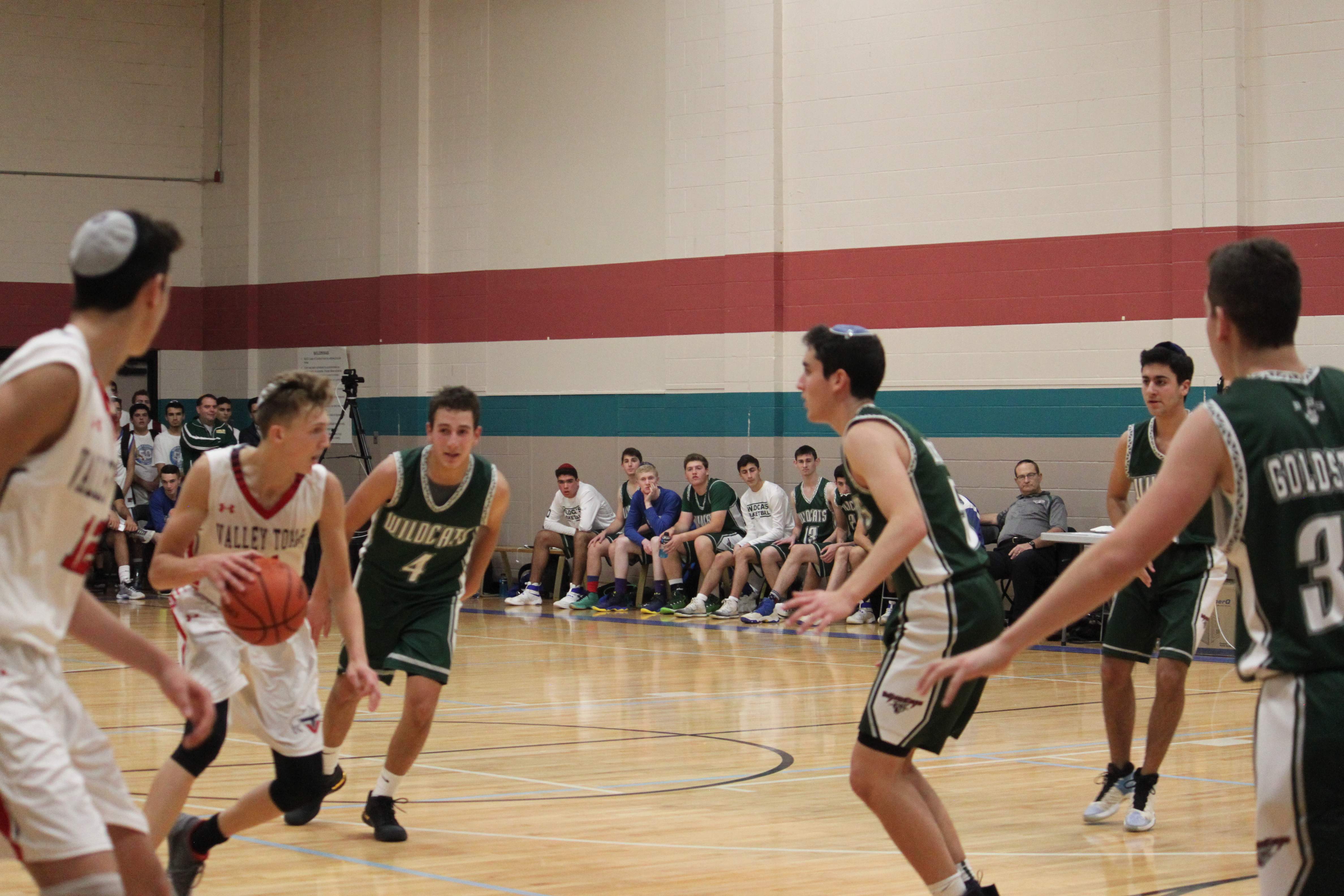 In the second Tier 1 semi-final game, the #2 Valley Torah Wolfpack took on the #3 DRS Wildcats. Ryan Turell made it clear that he was taking out all of the stops to help get his team to Championship Sunday by draining a deep three pointer on the Wolfpack's opening possession followed by a second three moments later on their next possession.
Valley Torah jumped out to a large lead and by the end of the 1st quarter the Wolfpack were up by 16. Things didnt fair better for DRS as Valley Torah opened the second quarter with an alley-oop dunk to Ryan Turell. However, the Wildcats answered immediately with a three point shot by Elie Roz. The Wildcats began to cut into the Wildcat lead with easy points off turnovers caused by tenacious defense. The Wildcats pulled to within six points ending the 2nd quarter down 30-24.
The second half began with missed shots and turnovers and no team scored until the Wolfpacks Nada Altit threw down a three pointer followed by a jumper bringing the Wolfpack lead back to double digits. DRS was called for an intentional foul which led to Nimi Altit executing a 4 point play.  DRS continued to show why they are a top tier team, by not giving up.  They kept the game within reach by making some clutch plays on defense and capitalizing on offense. In doing so, the Wildcats brought the deficit back into single digits.
Ryan Turell and the Wolfpack went back to work and set their sites on meeting their cross town rivals, the Milken Wildcats in the  Championship. But the boys from New York would not go quietly.  As the game entered the last few minutes, the Wildcats Amiel Kerstein went off for 5 straight points putting the Wildcats within 8 and the momentum to turn the game around. Thats when the wheels came off for DRS.  Ryan Turell scored his 30th point and the hopes for a DRS comeback with only 1:45 left on the clock, looked bleak. A reverse layup put up by Ben Hamer, "hammered" the last nail in the coffin as DRS walked off the court to play Magen David for the third place title. The Wolfpack wins 62-54.