de Toledo JAGS slash LIONS 59-47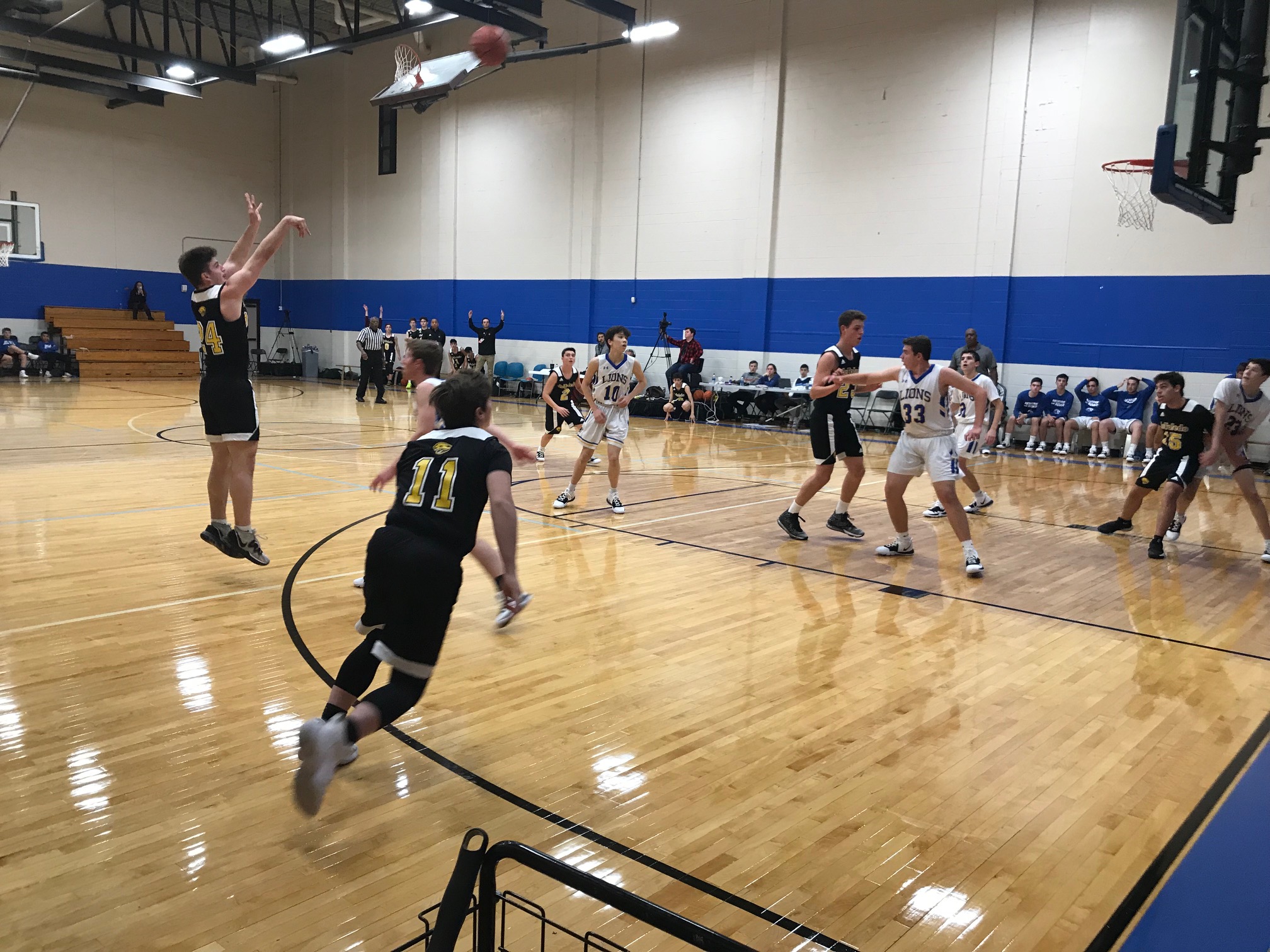 In the tier 1 consolation game, the #3 Jaguars faced the #7 Lions. The Lions' Jake Rulnick got into early foul trouble, committing two early fouls. He was truly missed by the Lions as they were forced to go with a smaller lineup. The Jaguars took advantage of that. Jordan Leshem racked up 6 first quarter points and led his team to a three point lead by the end of the first quarter.
With Jake Rulnick back in the game, the Lions cut the lead down to 1 point. This was an old-school physical basketball game all the way through. Foul troubles continued to be a problem for the Lions. With four minutes left in the half, the Jaguars were already in a one and one bonus. With 2 and a half minutes left in the half, Jonah Dobkin hit a big three and extended the lead for the Jaguars to 6. One the other end, Tyler Farkas answered right back with a three of his own. Foul trouble haunted the Jaguars. One of their best players, Jordan Leshem, committed his fourth foul in only the second quarter. His team was able to maintain a six point lead by the end of the half thanks to Ethan Stubington. He hit a couple of big time threes and led his team to a 24-18 halftime lead.
To start off the second half, the Jaguars went on a 5-0 scoring run, extending their lead to 11. Jack Bromberg came up big, crossing over his defender and knocking down a huge three. Then, Tyler Farkas, for the Jaguars, caught fire. He had 7 points in the first 5 minutes of the third, as he hit two layups and a clean three pointer. Unfortunately for him and his team, Jonah Dobkin and company were able to match everything on the other end of the floor. The Lions still trailed by 6 at the end of the 3rd quarter.
Tyler Farkas continued to try and bring his team back in the game in the fourth. The Jaguars and the Lions took turns scoring throughout the majority of the fourth. Then, with a minute and a half left in the game, the Jaguars pulled away again. Jonah Dobkin drove down the lane, hit a contested layup, and extended his team's lead to nine. Down by nine, the Lions moved to the fouling game, but they had no hopes of winning, as there was only 48 seconds left on the clock. Ethan Stubington finished them off, as he hit two free throws and extended the lead to 12 with ten seconds left. The Jaguars won with a final score of 59-47. Jonah Dobkin was their high scorer with 23 points. The high scorer for the Lions was Tyler Farkas with 19.