TABC Storm Wreak Havoc on AJA Jaguars, 69-34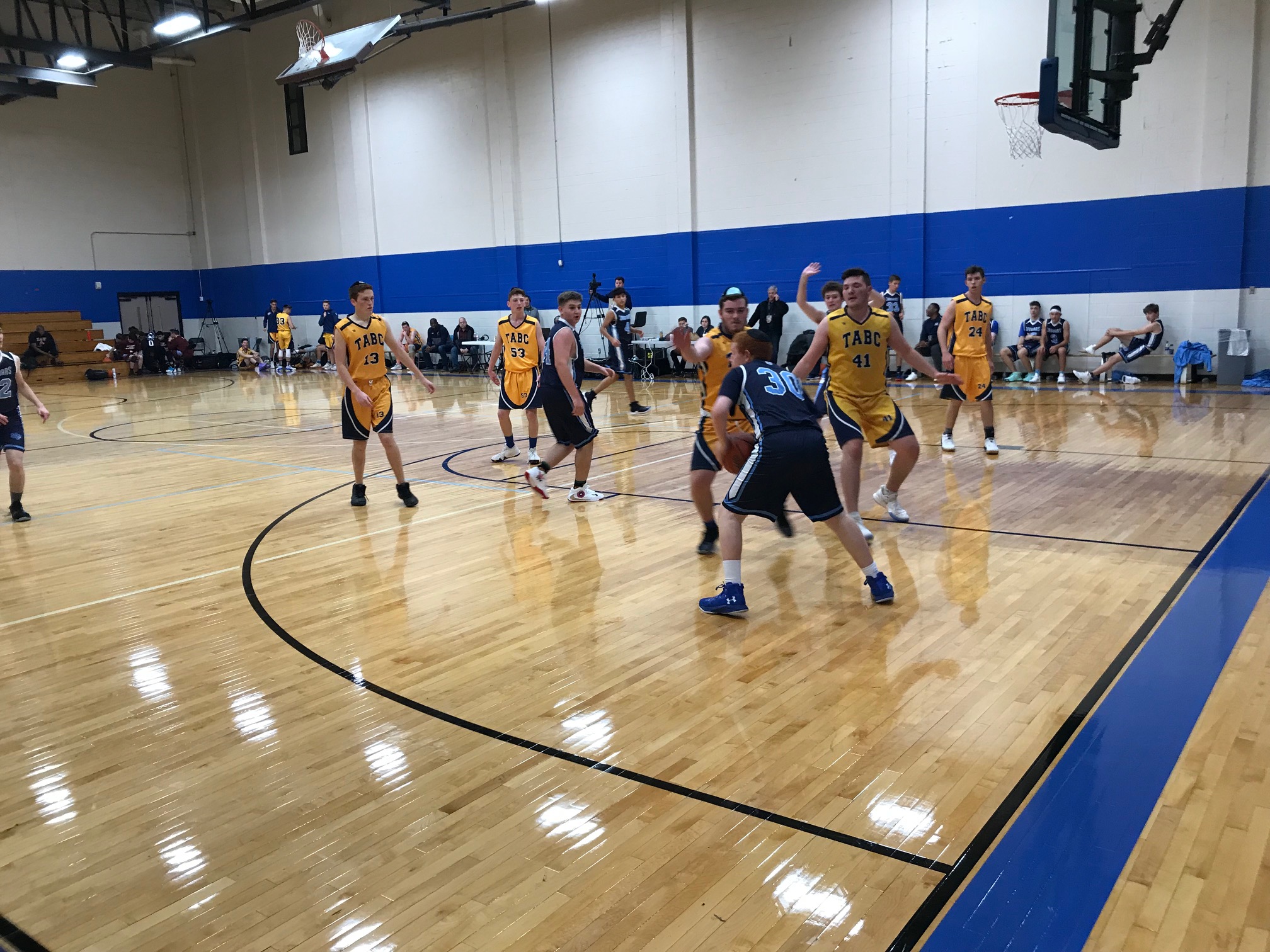 The third game of the tournament featured the #2 TABC Storm against the #15 seed AJA Jaguars. The Storm was looking to continue on into Tier I, while the Jaguars, were looking to pull off an upset of epic proportions. The Jaguars got off to a quick, aggressive, and energetic start, and it showed up on the scoreboard as they went up 4-2 early in the quarter, but it was all downhill from there. However, the Storm began to play with real quick pace, and in the blink of an eye, they had a nine point lead towards the end of the first quarter. The duo of Zevi Samet and Yoni Mann carried the Storm to a 22-8 lead to end the first quarter. The duo continued to make their presence felt throughout the rest of the game.
As the game entered the second quarter, TABC got into a 1-2-2 full court press and AJA had a tough time beating it. The Storm's fast pace continued to be a problem for the Jaguars. Backup point guard Tzvi Motechin of the Storm caught fire in the second quarter, and gave his team a 48-17 point lead entering the halftime break.
The Jaguars went back in forth with the Storm in the third quarter, but did nothing to even make a dent in the Storm's lead. TABC took their pace down a notch as they rested their starters and gave their reserves some minutes. The Jaguars cut into the Storm's lead by three points, but they still had a lot of ground to cover heading into the fourth quarter.
The Jaguars had lost the game by the fourth quarter, but there were some bright spots in their offense. Simmy Wilson knocked down a couple of threes, and Donni Chasen made his presence felt in the paint. They wanted to stay as competitive as possible in order to improve their seeding for Tier II. Even though the game was as good as over since the beginning of the fourth, the Jaguars never backed off and continued to fight until the end.
The Storm finished the game with 4 players in double-digit scoring numbers. Their high scorers were Zevi Samet, Yoni Mann, and Tzvi Motechin, each scoring 12 points. The high scorer for the Jaguars was Noah Chen, as he finished with 8 points. With their starters on the bench, we have yet to see what TABC is fully capable of. They certainly appear dangerous going into Tier I. As for the Jaguars, they have three more games to prove themselves as they enter the Tier II bracket.