11-6-2016 | AJA Jaguars take charge out of Kadimah, Win 54-45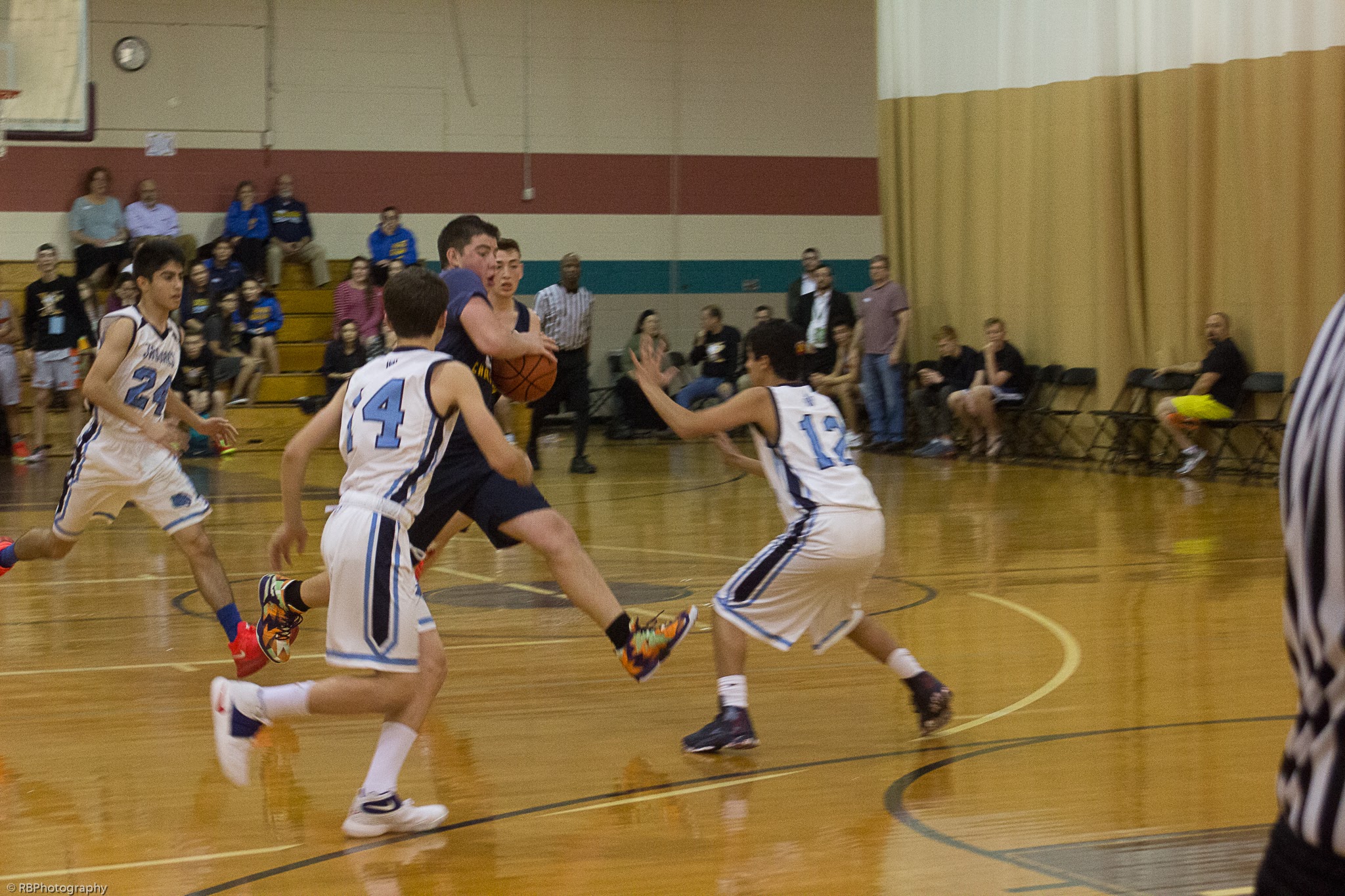 11-6-2016 | AJA Jaguars take charge out of Kadimah, Win 54-45
By: Akiva Finkelstein
The Tier II matchup to decide who would reside in the 10th annual Cooper Invitational basement featured the #6 seed Atlanta Jewish Academy Jaguars against the #8 seed Yeshivat Kadimah Chargers. The first points were scored by Jacob Zeiger, and the Jaguars took the early lead. Josh Bland performed well for the Jaguars, getting inside and dropping the ball in the hoop with ease. They finished off the quarter leading 15-7.
Kadimah improved significantly in the second quarter, with Caleb Missler catching fire and making big plays. With Kadimah's having its best performance of the whole tournament, they caught up by the end of the half, tying the game with just a minute left. But Dustin Dayani scored for the Jaguars, keeping them up by two points when the half ended, 22-20.
In the beginning of the third quarter, the Jaguars didn't let the Chargers catch up. With the help of Ben Glinsky and Dayani, they extended their lead and took control. But late in the quarter, the Chargers played well and cut the lead to 3 after a beautiful three by Yoni Strashun. Going into the fourth quarter, they were confident for the first time that a victory could be in sight.
The two teams were neck and neck in the final quarter, with Missler and Shafner carrying the Chargers and keeping them in the game. All the Jaguars needed to do was run out the clock and pass the ball around, which would force the Chargers to foul them. They had a four point lead in the last minute, and several free throws would soon make a comeback very challenging. To make the situation worse for the Chargers, they turned over the ball with 15 seconds. Bland sealed the game for the Jaguars with excellent free throw shooting. The game ended 54-45, with Jaguars winning and finishing 7th place overall in Tier II. Missler had 22 points for Kadimah, making him the leading scorer in the game. The Jaguars were led by Josh Bland and Dustin Dayani with 16 points apiece. Although this was Kadimah's best performance of the tournament, and the closest they came to winning a game, it was not enough to keep them out of the Cooper Invitational basement.