Rams Blow Past Lions, 69-32, Advance to Tier 2 Championship Game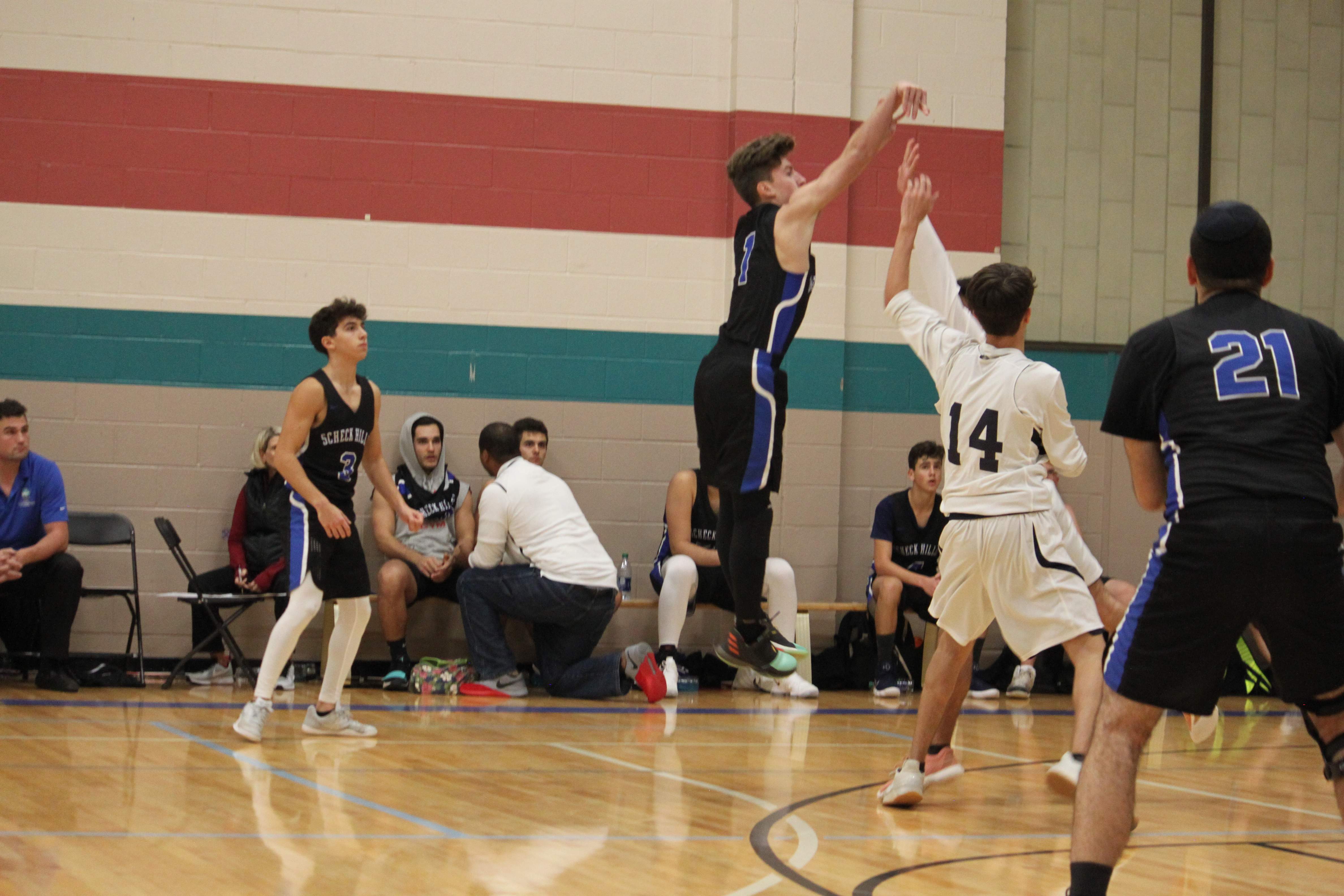 The second Saturday night Tier II semi-final game featured a matchup between the #2 Posnack Rams and the #6 Scheck Hillel Lions. The Rams came out fast and furious, scoring the first four points of the game. The Lions were quick to respond with a strong run led by Salome Rosenthal. With both teams playing tight defense and attacking the rim with full force on offense, it was neck and neck all quarter, with the Rams taking the slight edge, leading 12-10 at the end of the first quarter.
In the second quarter, the two teams went to head to head, with neither team pulling ahead. Both teams were aggressive, fighting for every rebound and loose ball. Towards the end of the quarter, the Rams gained some momentum thanks to a strong performance from Joey Levy and Seth Wasserstorm, who helped expand the Rams' lead, with the Rams up 24-18 at halftime. Wasserstorm was the leading scorer at the half with 9 points.
In the third quarter, the Rams came out stronger than ever, with Levy providing them a comfortable lead. They were now in complete control, as the Lions struggled to slow down the Rams on defense and finish at the rim on offense. Levy proved to be a serious threat for the Rams, laying in layup after layup. The Rams had excellent ball movement, which helped them find the open man and get good looks. Meanwhile, Rosenthal, who had been a pivotal leader for the Lions all tournament, couldn't get anything to fall. An amazing quarter for the Rams was topped off by a buzzer beater from Joshua Schultz, giving them a 46-23 lead at the end of the third quarter.
In the fourth quarter, the Rams dominated, going on a 6-0 run in the first few minutes. They intercepted passes, snatched the ball out of the Lions' hands, and scored off fast break plays. Frustrated as ever, Rosenthal stormed off the court and earned his team a technical for taking off his jersey. As time ran out, the Rams would take the victory, winning 69-32. Joshua Levy was the high scorer with 22 points on the night. Yaniv Assraf led the Lions with 8 points.