Scheck Hillel Lions come back to win Tier II Championship 53-46 over Posnack Rams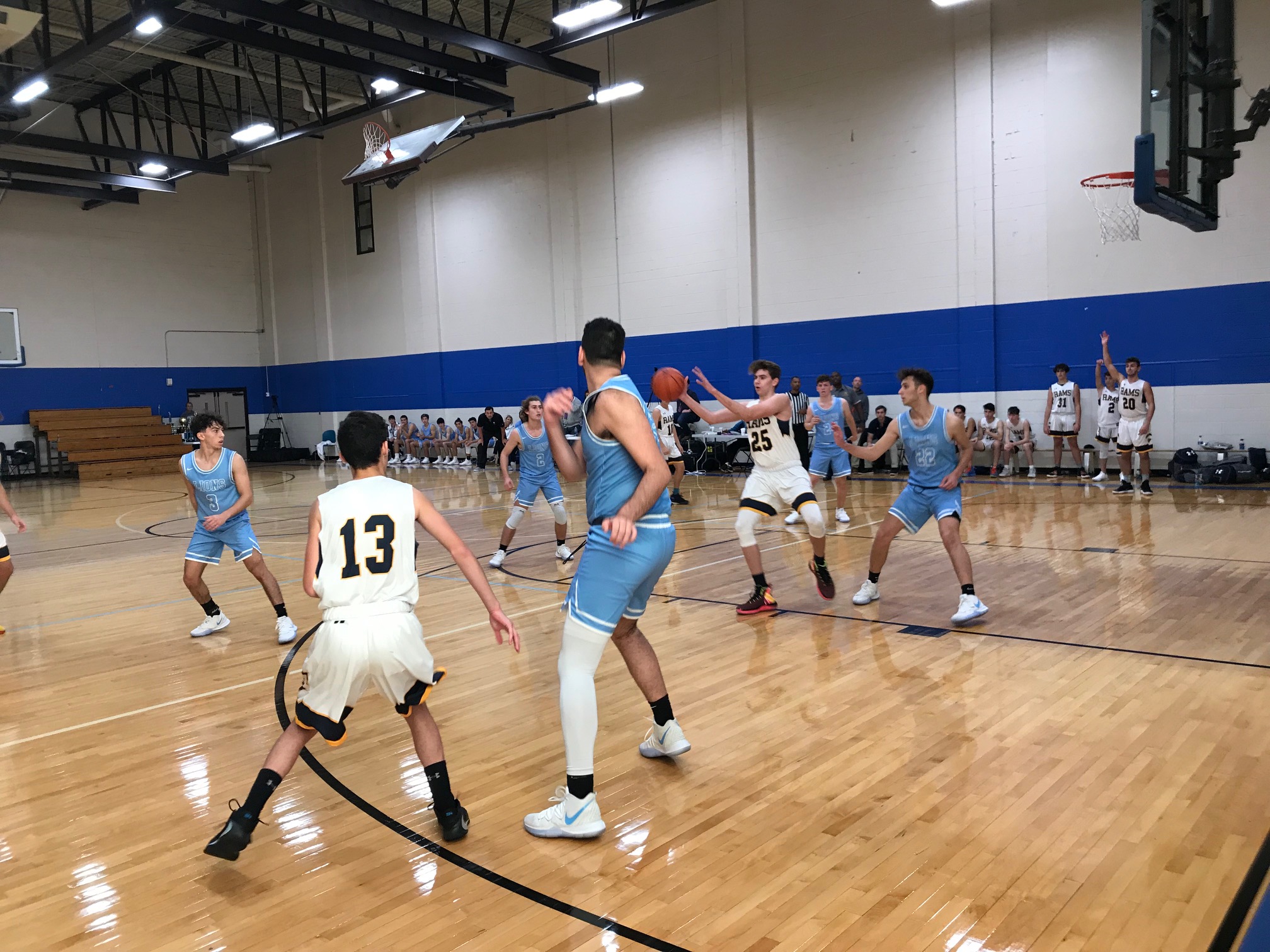 The Tier 2 championship game featured the Posnack Rams against the Sheck Hillel Lions. The Rams won tier 2 only two years ago against the hometown Macs. They were looking to return home to Davie Florida with a win on Sunday. Both the Lions and the Rams came out firing. Alan Berkman, for the Lions, and Josh Schultz, for the Rams, each hit two threes for their teams. It was the Rams, however, who pulled ahead in the first quarter with Seth Stein hitting some big shots and proving his value on this team. The Rams led by five by the end of the first.
One day after  huge buzzer beater, Samuel Taieb was a no-show in the first, but he finally got involved in the second quarter, hitting a layup and sparking a 5-0 run. Mikel Biton then silenced the Lions as he hit a deep three. It fueled a 6-0 run for the Rams, and they were back on top. The Rams had a steady six point lead with four minutes left in the half. Then, Posnack's Aviv Perl caught fire. He hit three threes in a row, all within 30 seconds. He extended the lead to 16 with a minute left in the half. It looked like the Rams were starting to run away with this one. At halftime, they led the game 34-19, with Aviv Perl and Josh Schultz combining for 23 of the 34.
The Lions came out of the break with intensity. They knew they needed it if they were going to get back in the game. They stepped up defensively, holding the Rams scoreless through six minutes of play. Offensively, however, they couldn't generate much early. Later, they managed to cut down the lead to 5 with a 10-0 run. They had all the momentum at the halfway mark of the third quarter. To make bad news worse, Rams' sharpshooter Mikel Biton exited the game after colliding with Samuel Taieb and injuring his knee. The Rams finally scored their first points of the quarter with one and a half minutes left on the clock. Before the Lions could come back all the way, Aviv Perl hit a couple three pointers and helped the Rams maintain their lead. The Lions were able to cut the lead down to five and outscore the Rams by ten points in the third quarter.
The Lions continued to chip away at the Rams' lead, but Josh Schultz answered. He hit an and-one and extended the lead to 6. With five and a half minutes left in the game, Taeib, the hero from Saturday night was forced to check out of the game as he committed his fourth foul. The Lions were determined, though, to bring themselves back. With four minutes left in the game, Daniel Abbo made a huge play for the Lions. He hit an and-one contested layup, converted the three point play, and gave his team the lead by one point. Samuel Taieb extended the lead to 4 with another and-one. Foul troubles did not help the Rams. Four of their players had four or more fouls with two minutes left in the game, and Ben Stein fouled out. The Lions finished off the Rams with Daniel Abbo's clutch free throw shooting. They achieved  a comeback win thanks to their stellar defense in the second half. They held the Rams to only 12 second half points. They won with a final score of 53-46. The high scorer for the Rams was Josh Schultz with 18 points. The high scorer for the Lions was Samuel Taieb with 18 as well. The Lions are this year's tier two champions and earned another trophy for their trophy case