RZJHS Tigers Quiet JEC Thunder, Win 67-37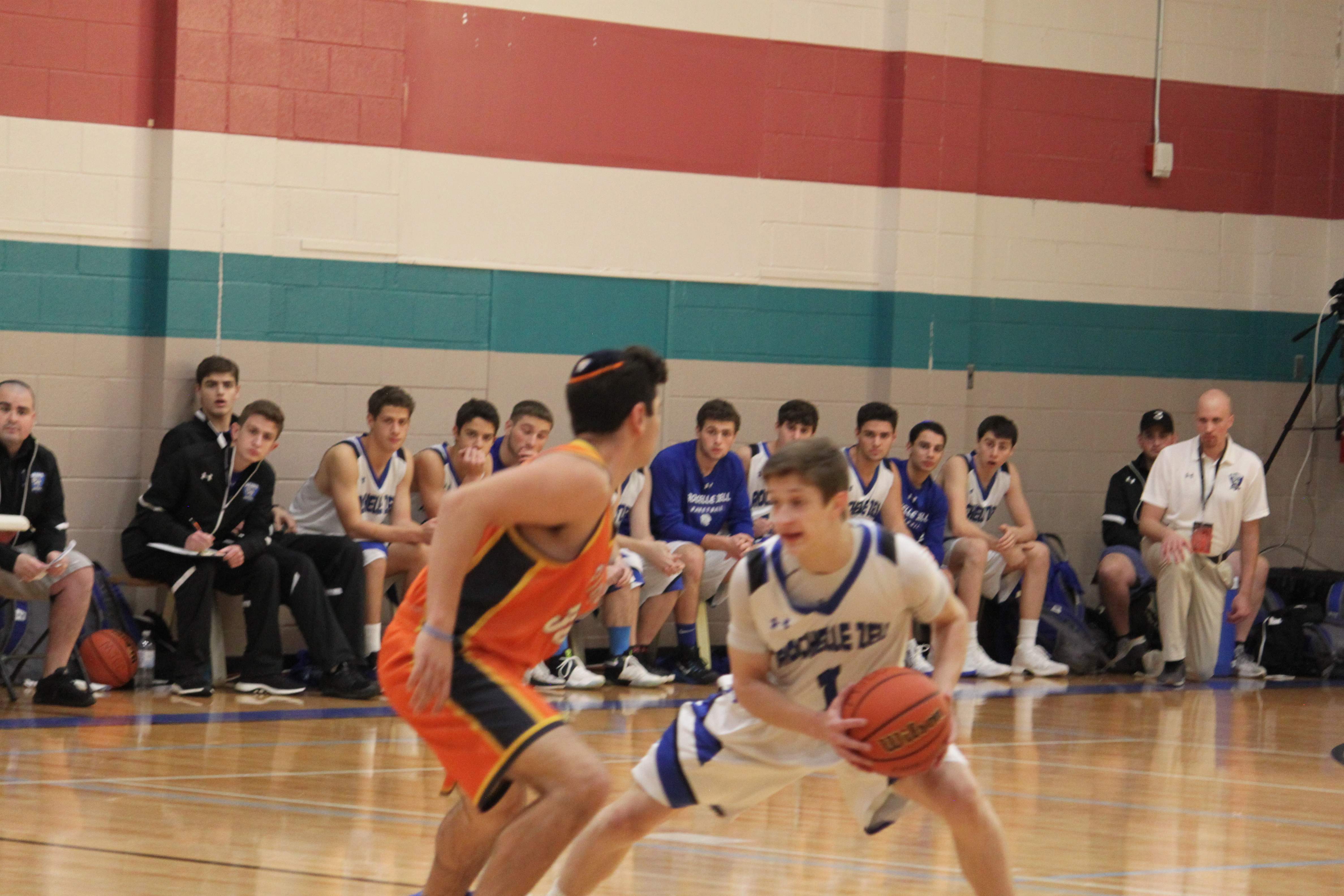 In a mid-afternoon matchup, the #6 Rochelle Zell Jewish High School Tigers faced off against the #11 JEC Thunder, who were making their first appearance in the Cooper Invitational. The beginning of the game is all tit-for-tat, as both teams traded buckets. The Tigers quickly gained momentum and started to pull away, going on a 14 point run mostly due to Sammy Vayngart at the line. Grant Primer added salt to the wounds of the Thunder with back-to-back threes and a hard drive to the paint. Jacob Winters of the Thunder hit a mid-range jumper to try and cool down the Tiger's viscous lead. Primer ended the 1st quarter with three attempted put backs, which left the Thunder trailing by 16 with three more quarters to go.
The 2nd quarter started slow for both teams, with just a free throw make by Guy Ostroff two minutes in. Winters then tried to speed things up with two deadly threes. Idan Chazan then connected on two inside shots, helping the Tigers push their lead back above 15 points. Primer then added another 5 points to put the Tigers ahead 38-20 with three minutes left in the half. After Vayngart pulled up for a KD-esque jumper followed by two more points from the line, the Tigers lead at halftime was 44-20.
Going into the second half, the game started to resemble what happened at the start of the game, as the main scorers went toe to toe at the three point line and in the paint. With about two minutes to go in the quarter, Primer nailed his 5th three pointer of the game to bring the score up to 55-29. He followed that up with an over the shoulder pass to Eli Nasatir who hit a wide open layup to end the 3rd quarter.
As the 4th quarter began, the Tigers kept expanding their lead, cementing their chances of remaining in Tier I. Even without their two main stars, they were able to push the lead to 63-32 with just 4 minutes left. With the benches for both teams in, the scoring began to slow down. Jake Silvers got his first points of the game, as the Thunder committed their fifth turnover of the quarter. Although Jackie Sutton hit his first three for the Thunder, they were simply overpowered by the Tigers which led to their defeat. The Tigers won 67-37 powered by 29 points from Grant Primer, while the Thunder were paced by Jacob Winters with 20 points. The Tigers move on to continue play in Tier I, while the Thunder will play out the rest of their tournament in Tier II.