Milken Wildcats Shake Off Slow Start, Defeat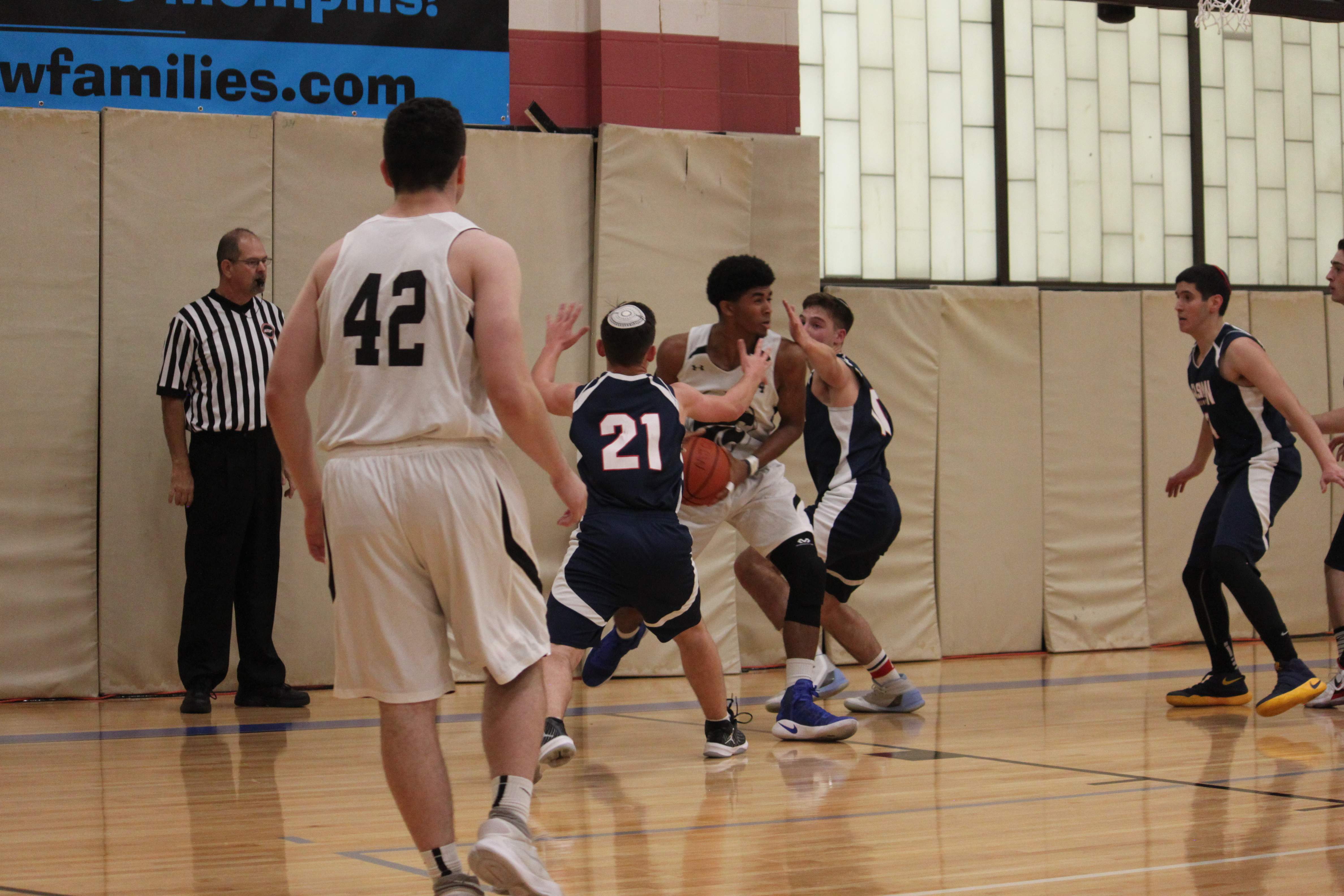 A Thursday afternoon matchup featured the #1 seed Milken Wildcats and the #16 seed Fasman Yeshiva.  The game started with Fasman being awarded two free throws due to Amitai Afenjar dunking during pre-game warmups. Fasman's Yoni Kosowsky nailed a three pointer to get things started, followed by a bucket from Milken on the opposite side of the floor to start the scoring for the Wildcats. The Wildcats may have been the #1 seed and the bigger team, but this didn't stop Fasman from giving it their all. The Yeshiva got the ball around on offense, and applied tight pressure on the Wildcats on defense, but Milken stars Aaron Harouni and Amitai Afenjar were quick to take control. The quarter ended with the Wildcats up 15-6.
In the 2nd quarter, the Wildcats stepped up their intensity, overwhelming Fasman with their ferocious defense. At the start of the quarter, Afenjar's long arms knocked down pass after pass, giving them the edge over the Yeshiva, who didn't fall too far behind thanks to a strong effort by Miretzky and Rosenwasser.  The Wildcats got the ball inside the paint, but started to struggle at the rim. To everyone's surprise, Fasman got their act together, cutting the lead to just 23-20 as the half came to a close. The Wildcats were favored to win the tournament, yet they were only beating the 16 seed at halftime. Aaron Harouni was the leading scorer at the half with 7 points.
In the third quarter, Fasman came out strong, with Kosowsky knocking down a three to tie the game. Milken was quick to respond, finally getting points on the board, and forcing Fasman to call a timeout after Afenjar threw down a beautiful dunk. Fasman's ball movement was excellent, allowing them to find great looks and finish at the rim. Milken responded with tighter defense and a new aggressiveness that got them ahead once again. The quarter ended with the momentum in the Wildcats' hands, finishing strong with a 42-33 lead.
In the fourth quarter, both teams battled hard. Milken maintained their comfortable lead, getting to the foul line and forcing turnovers.   If there were any doubt whether the Wildcats would be knocked out of Tier I, it soon ended with the Wildcats finally playing like the #1 seed, and ending the game with a final score of 61-43. Aaron Harouni had a phenomenal performance, finishing with 20 points for the Wildcats, and Kosowsky was the high scorer for the Yeshiva, finishing with 13 points.