Fasman Yeshiva Takes Down deToledo Jaguars, 56-28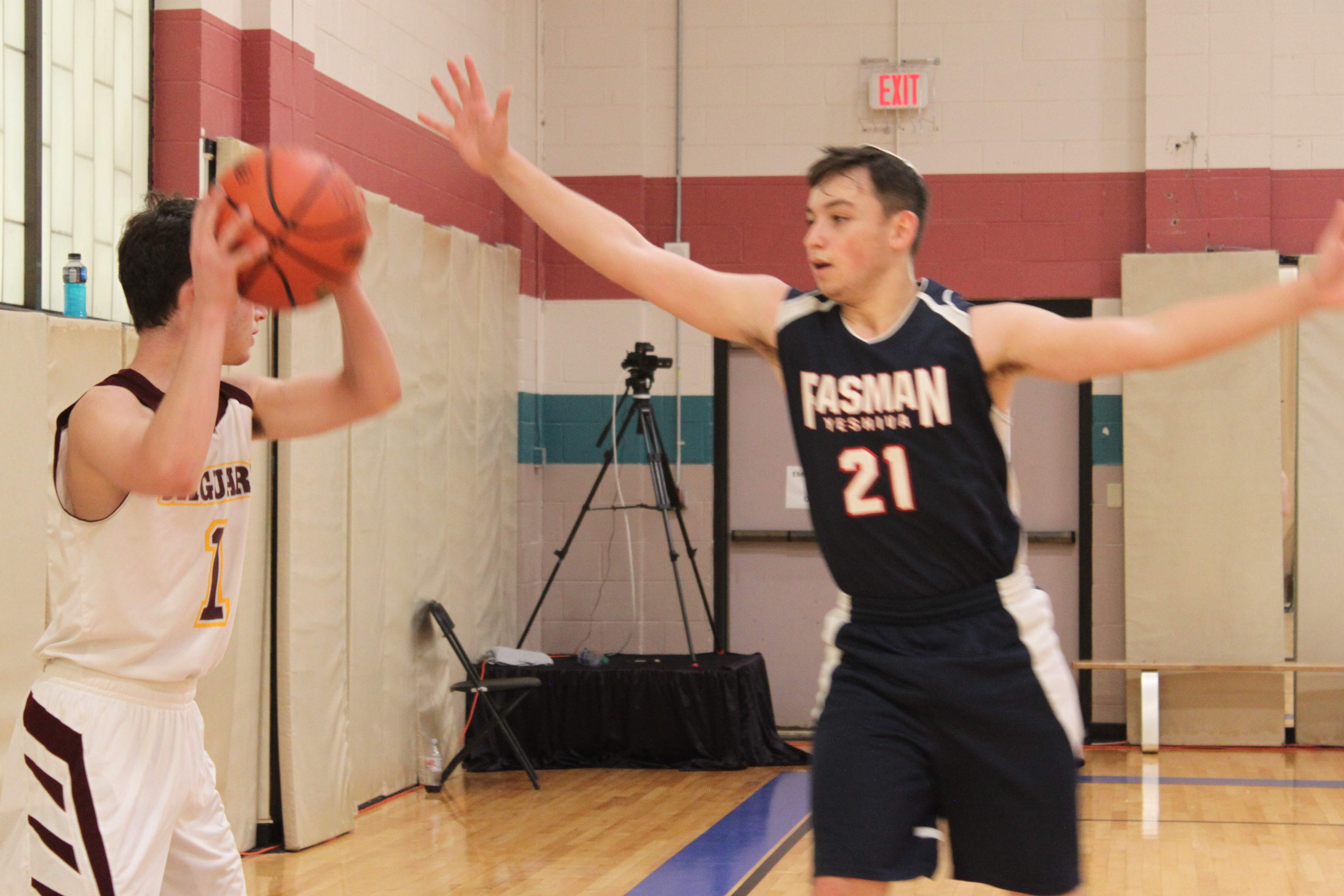 The final game on Court 1 for 2017 Cooper Invitational was a Tier II matchup featuring the #3 deToledo Jaguars and #8 Fasman Yeshiva. They were playing for 5th place in Tier II. Fasman started off strong, going on a 4-0 run with buckets from Kobe Karp and Dani Miretzky. Nadiv Lev got the Jaguars their first points, and they battled hard all quarter. Good defense by the Jaguars kept Fasman from pulling too far ahead, and the quarter ended with Fasman up 10-6.
In the second quarter, both teams pushed the ball on offense and racked up some points. The Jaguars had a good start to the quarter, but a few defensive stops and buckets from Fasman would give them a nice 10 point lead with under 3 minutes remaining in the half. Yaakov Mendelsburg and Jacob Wedgle had a great quarter, attacking the rim and getting to the line. Fasman expanded their lead and stayed in control of the game, leading 26-12 by the end of the first half. Mendelsburg was the high scorer at the end of the half with 7 points.
The third quarter began with buckets from Dani Miretzky and Jacob Wedgle, giving Fasman an 18 point lead to start the half. Fasman dominated all quarter, with Rosenwasser knocking down threes and applying pressure on defense. The Jags couldn't get a single point on the board as Fasman put this game out of reach. The quarter ended with the Fasman up 52-14.
In the fourth quarter, the Jaguars got off to a strong start, but they had over thirty points to score and only 8 minutes to try to pull it off.  Fasman barely scored all quarter, but due to their enormous lead all game it didn't matter much. The clock winded down and Fasman won 56-28.  Wedgle was the high scorer with 14 points on the game for Fasman, while the Jaguars were led by Liam Evanhain with 8 points.