All Rise! The Fasman Yeshiva earns tournament respect, beating DeToledo Jags 57-49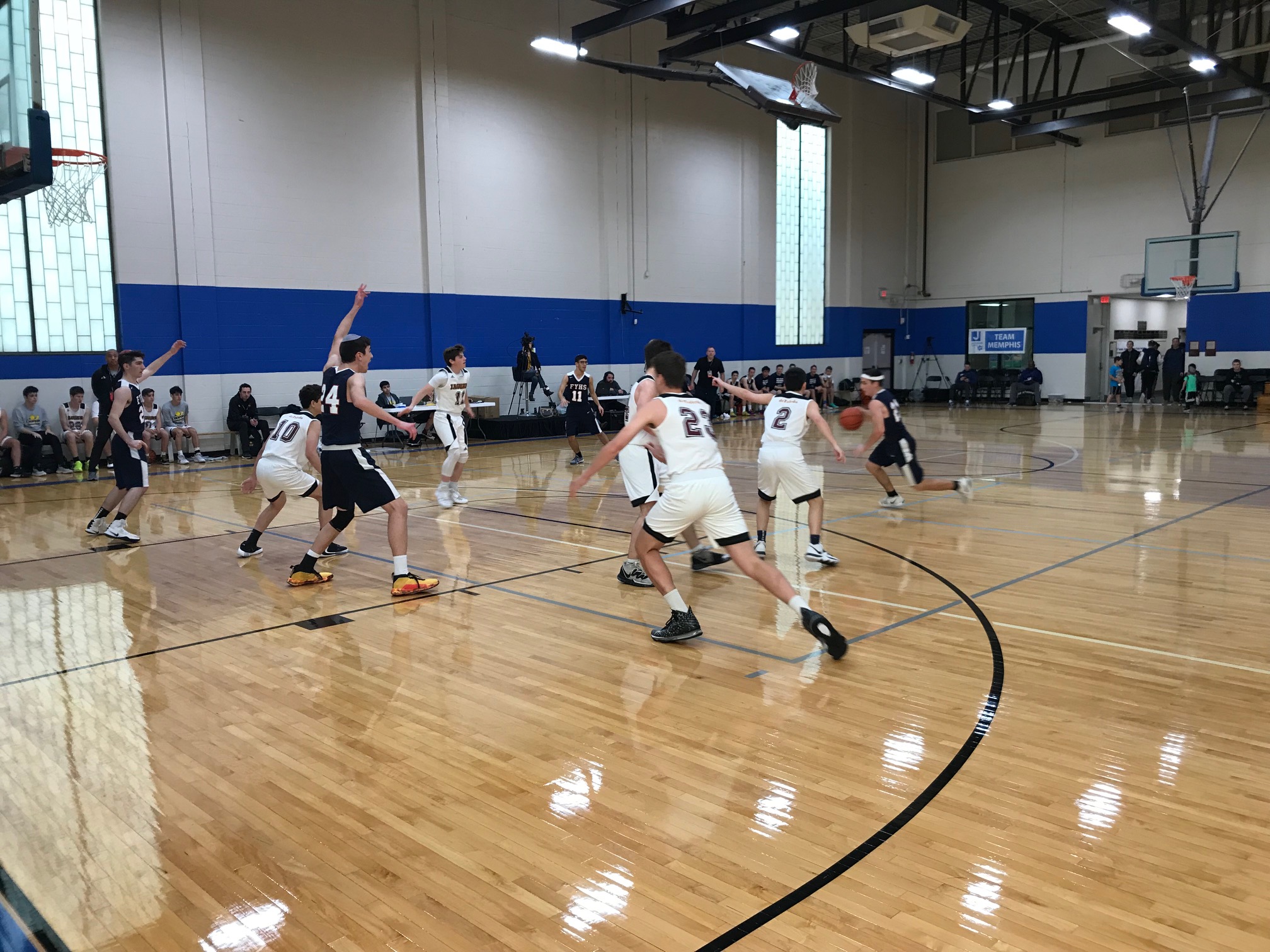 In an exciting game between two of the best teams in the Cooper Invitational, The Fasman Yeshiva faced off against the DeToledo Jaguars in a battle for fifth place and tournament respect. Fasman won the tip and came out shooting. Sharpshooter Doni Stein nailed three quick threes in a row for the first points of the game. Fasman continued killing it, bringing their lead to 12-4 with excellent passing getting them open 3's that they were able to convert. Fasman completed a dominant first quarter over the Jags and led 25-8. 
In the 2nd quarter, DeToledo came back strong, catching up and narrowing their deficit from 17 to 9,  28-19. The game slowed down to a crawl from there, with only 4 points being scored in the quarter at the 2 minute mark. Fasman fought through and brought their lead up to 12 going into the half up, 34-22.
The 2nd half started off with the DTHS Jags coming back strong, reducing the lead to 34-26 in 2 minutes. With 1 minute left in the quarter, Fasman was able to bump up their lead to 9, 39-30.  DeToledo struggled to regain their rhythm, and ended the quarter down by that same score, 39-30.
DeToledo looked to end the game strong and started with a three pointer to bring the game within 6 points, 39-36. But Fasman's clean play and strength around the court allowed them to take a dominant 49-33 lead halfway through the 4th quarter. With DeToledo losing two players to foul trouble, and down 16, the game looked bleak. But the Jags would not go quietly. They battled back from a 16 point deficit to within 4 points down 53-49 with 1 minute left and momentum on their side.  However, Fasman refused to give up after having had such a large lead, and calmly put the game back out of reach with a couple of quick layups. Fasman showed the Jewish Basketball World that they had a formidable team that could compete at the highest levels as they went on to win 57-49.