Shaare Torah STARS Get First Cooper Win, Corral Posnack RAMS 74-56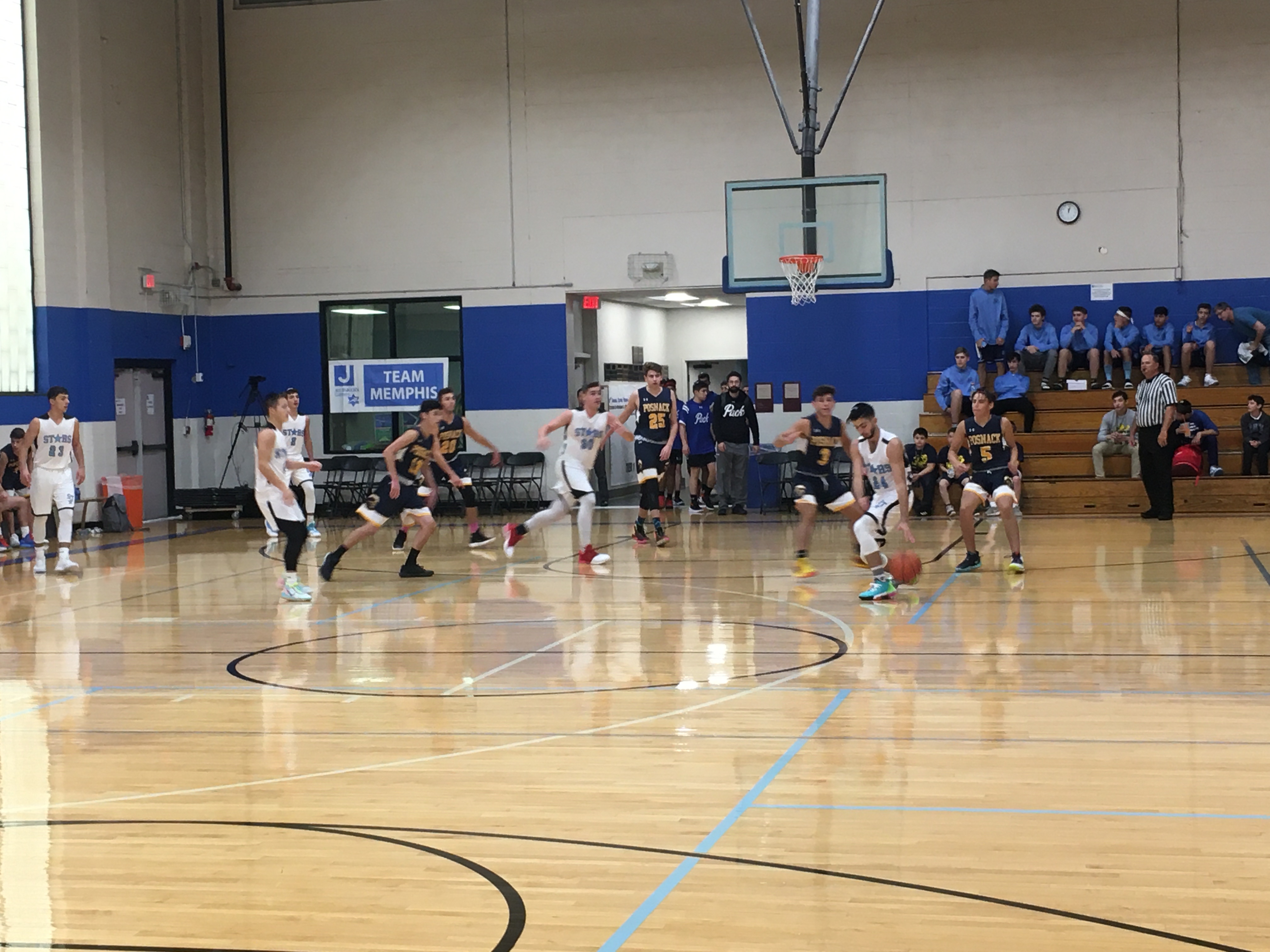 All the hype and excitement led up the tip off of the first game of the 2019 Cooper Invitational in Memphis. The crowd was pumped as the 6th seed Shaarei Torah STARS went up against the 11th seed, Posnack RAMS. It was clear that The STARS came to Memphis to play as they jumped out to an early lead on fast breaks and great shooting. The RAMS were having trouble finding the basket and Shaarei made them pay for each missed bucket.
Shaarei had a 14 point lead at the end of the 1st quarter, 21-7. Eddie Swaid, Freddie Swaid and Jackie Haber ran the floor foe Shaarei with good ball handling and even better shooting.
The second quarter saw Shaarei continue to extend their lead. Shaarei's tenacious defense caused the RAMS to make mistakes and commit turnovers leading to more STAR points. However, the RAMS would allow a blowout. After a timeout on the floor, Coach Kiffin settled down his players and got them back on track. The RAMS started to apply pressure on defense as well as find better opportunities to score on the offensive end. Pablo Sagranichne and Abie Bonkovski led the RAMS in scoring for the half and the RAMS pulled within 9 points by the end of the half. At halftime the score was the STARS 38 – RAMS 29.
Both teams came out of the locker room for the 3rd quarter with a more aggressive plan for the second half. Shaarei's defense did not allow the RAMS to score at all during the first half of the 3rd quarter. The RAMS didn't shy away though and both teams were able to find the bucket enough times to keep the score within 12. The score at the end of the 3rd quarter, 51-39 Shaarei STARS still in the lead.
The Shaarei Torah STARS wanted to make an impression in their first game in Cooper Invitational history as they unleashed their potential, as we heard they were capable of doing in the seeding show. Shaarei pulled away in the 4th quarter, keeping the RAMS from scoring as well as finding open holes in the RAMS defense on the other side. The game ended with the Shaarei STARS capturing their first win in tournament history, with a score of 74-56. It was not a blowout however as the 12th seed Posnack RAMS kept playing their game and never gave up. Shaarei Torah will move on to the TEIR I bracket on Friday, while Posnack will move on to compete in TEIR II. High scorer for Shaarei Torah was Eddie Swaid with 31 and the high scorer for Posnack was Pablo Sagranichne with 12.