NSHA STARS Fend Off YULA Panthers In Nailbiter, 56-55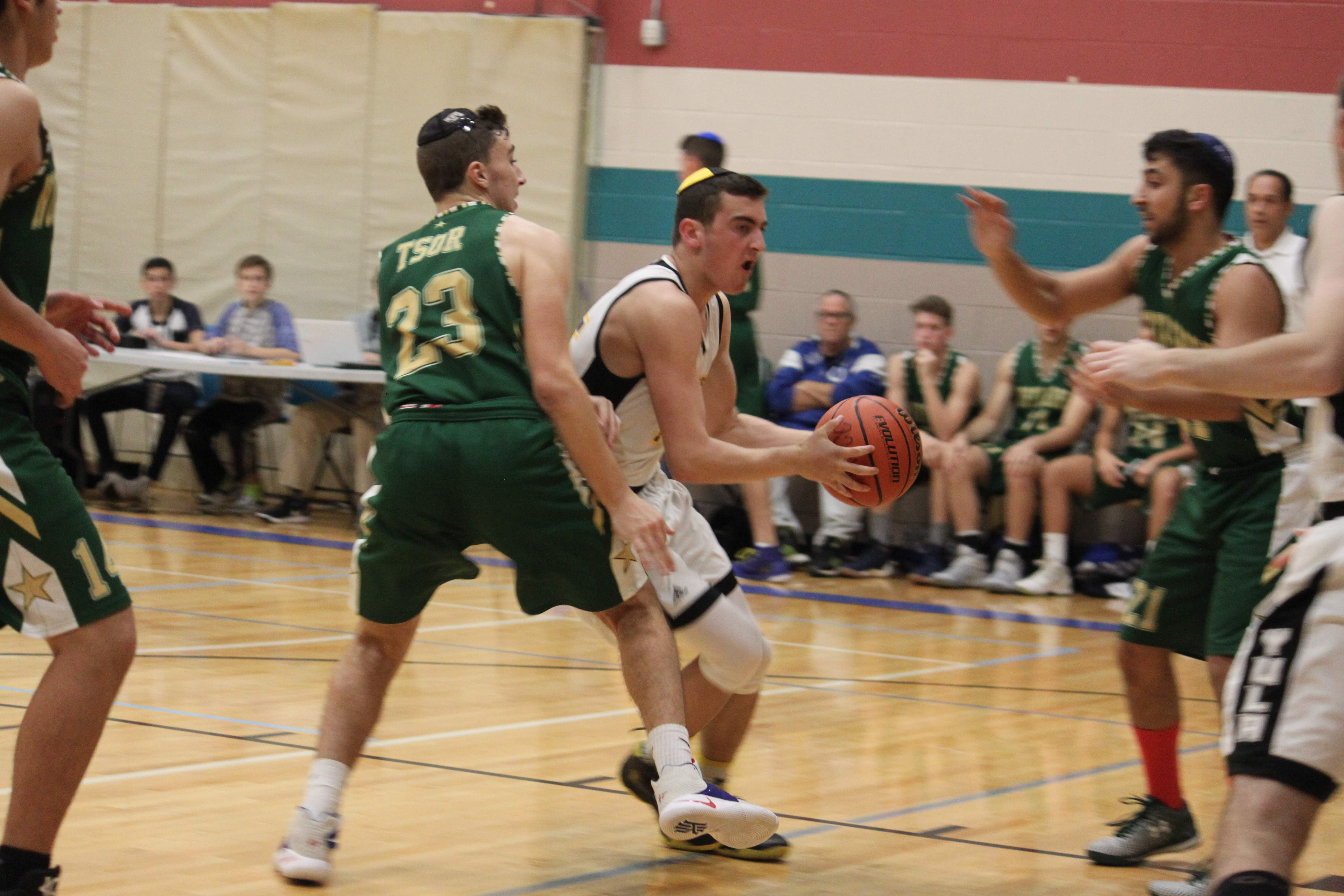 A Saturday night Tier I game featured a matchup between the #5 YULA Panthers and the #9 North Shore Hebrew Academy Stars. Both teams came out with aggressive defense and fast-paced, explosive offense. Strong efforts from both teams kept the score extremely close all quarter, making it clear from the start this was going to be a good game. At the end of the first quarter, the Stars led 13-12.
The second quarter began with a bucket from Nathaniel Hakakian, which was matched by a layup from Nicky Schlanger. Both teams had great ball movement overall, but struggled to find good looks, often resulting in turnovers. This would change with sharpshooters Michael Tsor and Ethan Abizadeh, knocking down three pointers for the Stars, which the Panthers responded to with a three-pointer from Noah Meisels. The Stars earned themselves a nice lead, as they began to work past the Panthers' defense and connect at the rim. The half ended with the Stars in control, up 30-21.
In the third quarter, the Panthers stepped up their defense a bit, but couldn't slow down star (and Star) Michael Tsor, who was hotter than everyone on the court. The momentum stayed with the Stars all quarter, who forced the Panthers to take bad shots and knocked down shots to maintain their comfortable lead. Noah Pomerance gave the Panthers a boost at the end of the quarter, but the Stars still led 43-33 when the buzzer sounded.
The fourth quarter began with a few more great plays from Pomerance, who charged the rim and finished strong. What followed was a shift of momentum into the hands of the Panthers, who turned up the heat on defense and scored off fastbreak plays to cut the Stars' lead. It was comeback time for the Panthers, who forced turnovers from a now sloppy Stars team. Phenomenal three point shooting from Albert Fallas put the Panthers in reach, who were fighting against the clock for a victory. With 14 second left, a 4 point play from Fallas put the Panthers just two points behind the Stars. Free throw shooting from the Stars expanded their lead to four points, giving the Panthers only 2 seconds to pull something off. Fallas hit a three at the buzzer, but it wasn't enough as the Stars got the win in a nailbiter, 56-55. Micheal Tsor led the Stars with 25 points, and Albert Fallas led YULA with 22 points.