Milken Wildcats Advance to Invitational Championship, Defeat MDY Warriors 79-58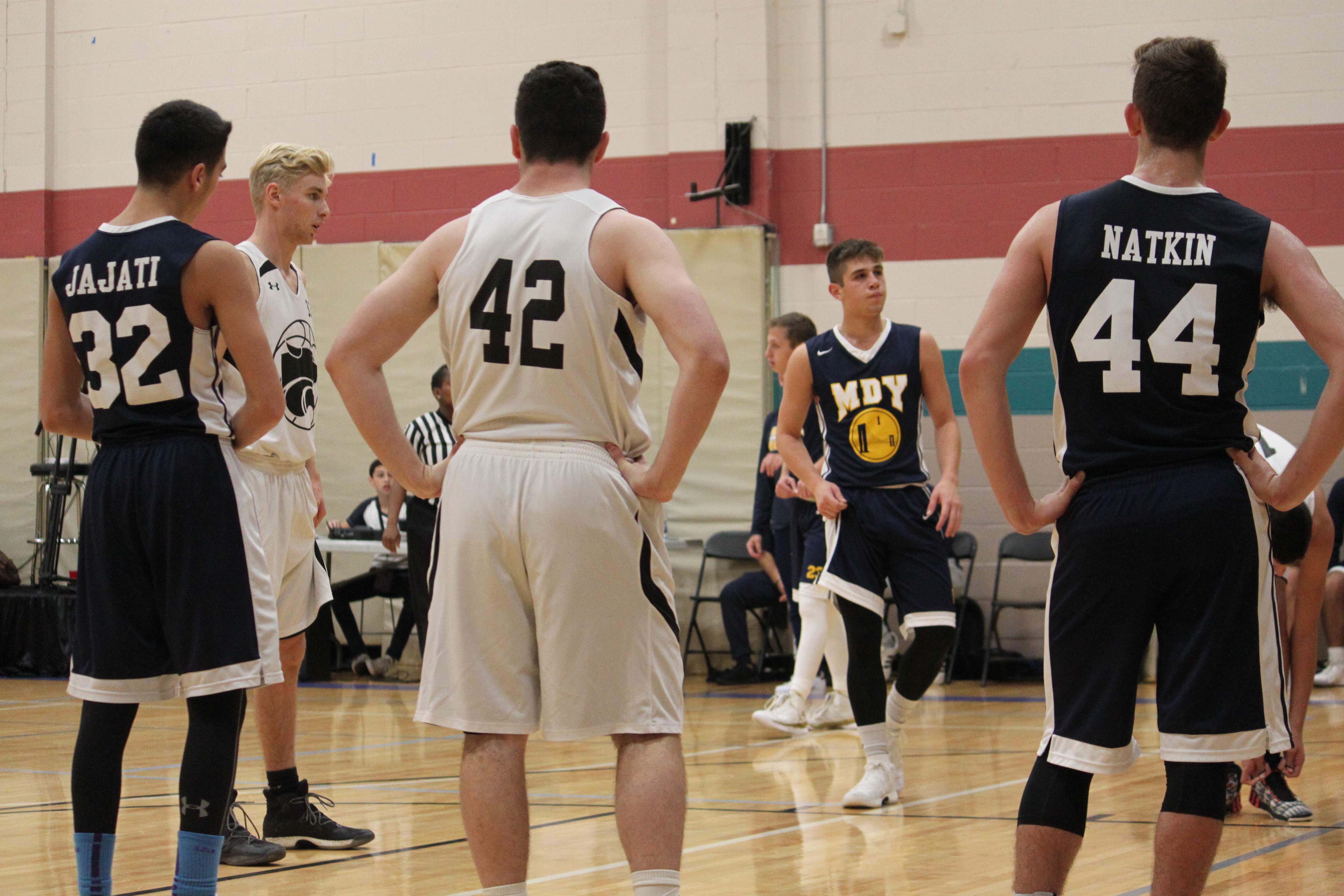 A Saturday night Tier I matchup featured a showdown between the #1 Milken Wildcats and the #4 Magen David Yeshiva Warriors. The game began with a strong start from the Wildcats, who went on a 13-0 run, getting the ball to Doron Matian inside for easy buckets. Aaron Hourini nailed two three pointers to give the Wildcats a huge lead early on. On defense, Amitai Afenjar and Ethan Cooper forced the Warriors to shoot from outside the arc, where they struggled to connect. Micheal Natkin finally drained a three from the corner at the end of the quarter. The score was 23-8 when the first quarter came to a close.
The second quarter began with a stronger effort from the Warriors, who put some points on the board with the help of Michael Natkin. The Wildcats responded with Aaron Harouni and Doron Matian finishing strong at the rack, keeping them in control. Harouni was unstoppable, showcasing his talent from all over the court. Milken used their height advantage to contest every shot from the Warriors and finish strong down low. At the end of the half, they led 49-24. Harouni was the leading scorer on the half, with an impressive 22 points.
The third quarter began with the Warriors cutting into the lead a bit, with contributions from everyone on the team. Still, the Wildcats were impossible to stop down low due to their height and skill, and the Warriors struggled to catch up. The score was 61-39 when the third quarter ended, with the Wildcats still on top.
In the fourth quarter, the Wildcats held onto their already large lead. Albert Nisiri knocked down some shots for the Warriors, but this wasn't enough to match Harouni, Afenjar, and the rest of the Cats. Ethan Zimmerman was also dominant down low, keeping the Cats far ahead all quarter. A frustrated Warriors team battled on, never giving up despite the score. Things got heated a bit after a player on Milken tried to throw a punch at one of the Warriors, which almost started a fight. As the game began to wind down, the Wildcats' strong start would ultimately put them over the top, giving them the 79-58 victory, sending them to the Tier I championship. Harouni was the leading scorer of the game with 29 points. The Warriors were led by Albert Nisri with 13 points.