Katz STORM brings the thunder, defeats Kohelet KINGS 61-22!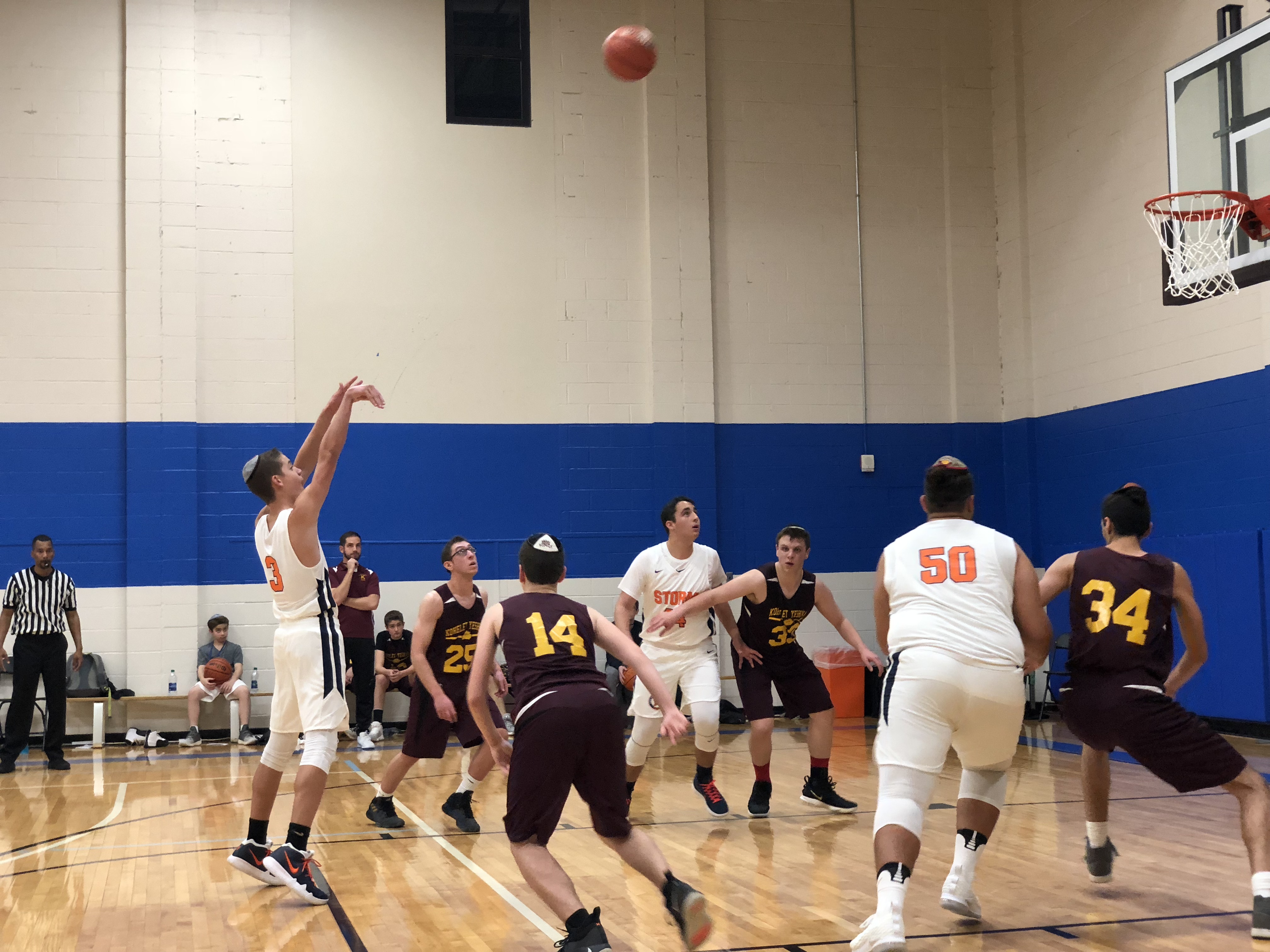 Burning the midnight oil, both the Katz Storm and the Kohelet Kings played for bragging rights. The Kings got off to a good start with 5-2 run with a 3-pointer by Zvi and basket from Troodler. By the end of the first quarter, however, the Storm seemed to gain some footing building a 16-10 lead.
The Kings had a hard time keeping up with the speed of the Storm and they started fall behind.
With a 3-pointer by Lasko and a Shulman steal and bucket the Storm made it clear they were in business. The Storm were in a comfortable lead going into the half the score 34-17.
Munter scored the first points of the second half with a layup and a 3 pointer soon after for the Storm. Kohelet had a hard time keeping Katz in check and the Katz lead continued to soar. The third quarter ended with the score 48-19.
By the end of the game, it was clear that the Kings just didnt have enough to get them close to the Storm and make it a game. The Storm wins out with a final score of 61-22. The leading scorers for the the Storm and Kings are Munter with 13 points and Zvi with 8, respectively.