Beren STARS go supernova on HBHA RAMS, win 66-35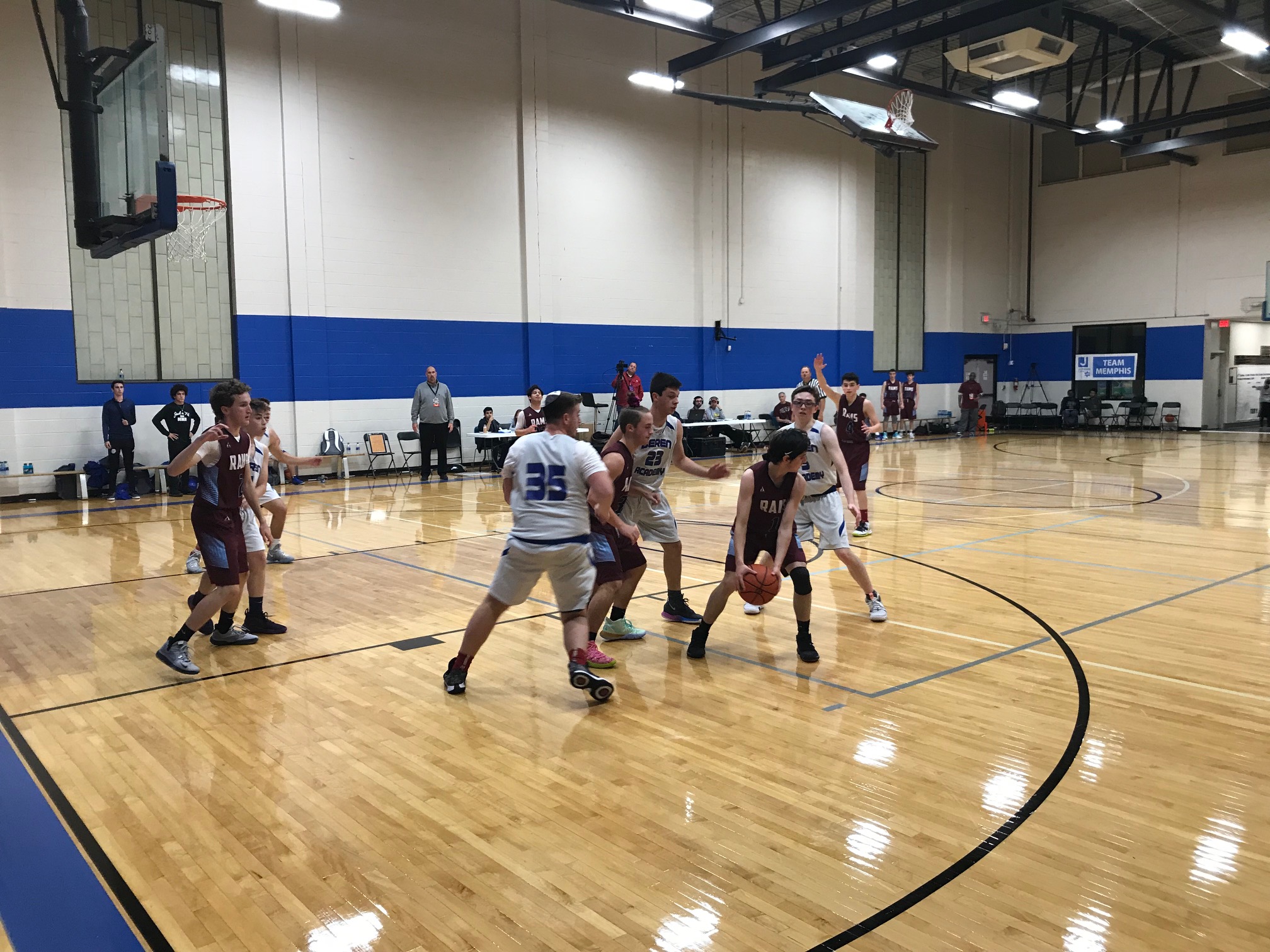 In the consolation round, two hungry teams, the Overland Park Kansas Hyman Brand Rams were facing the Invitational veterans from Houston, the Beren Stars, each looking for their first tournament win. In the beginning of the 1st quarter this game was a fiesta, with the ball going back and forth and every which way. Beren held the lead until half-way through the quarter when the Rams caught up with a nice 3 pointer, tying the game 9-9, and then taking their first lead of the tourney with a free throw making it 10-9, Rams. They extended their lead even further with some great aggressive defense by the Rams Star Blinn, and took it to 12-10 with 1:30 left in the first. The Rams ended the quarter strong, with a three point lead over Beren 14-11.
Beren started off the 2nd quarter strong, catching up in the first minute and taking the lead with some great offensive defense and layups, bringing the score to 15-14. The game continued with a 1 point difference on either side for the first half of the quarter, with some nice 3 shooting on both sides. Beren finally started pulling ahead in the second half of the quarter, leading 26-21. The first half ended with Beren holding a 7 point lead over the Rams, 32-25.
Beren started off the 2nd half with a fast break and 1 from the team's top scorer Diner. Beren kept up their lead through the first half of the 3rd quarter, extending their lead to 45-28 with 4:20 left. Beren's Diner continued his hot streak and almost broke 30 points in this quarter, getting up to 29 right before the end. Beren ended the 3rd quarter with a commanding lead, 53-28. 
Beren continued the domination into the 4th quarter, bringing their lead up to 30, 58-28 after the first 2 minutes. This quarter was nothing short of a slaughter, with Beren shutting down the Rams offense. Diner lead all scorers with 34 points, more than half of his team's points by himself.  The game closed up as expected, with Beren taking it home  66-35.