#12 Posnack breaks #5 Memphis' heart…again, 64-54!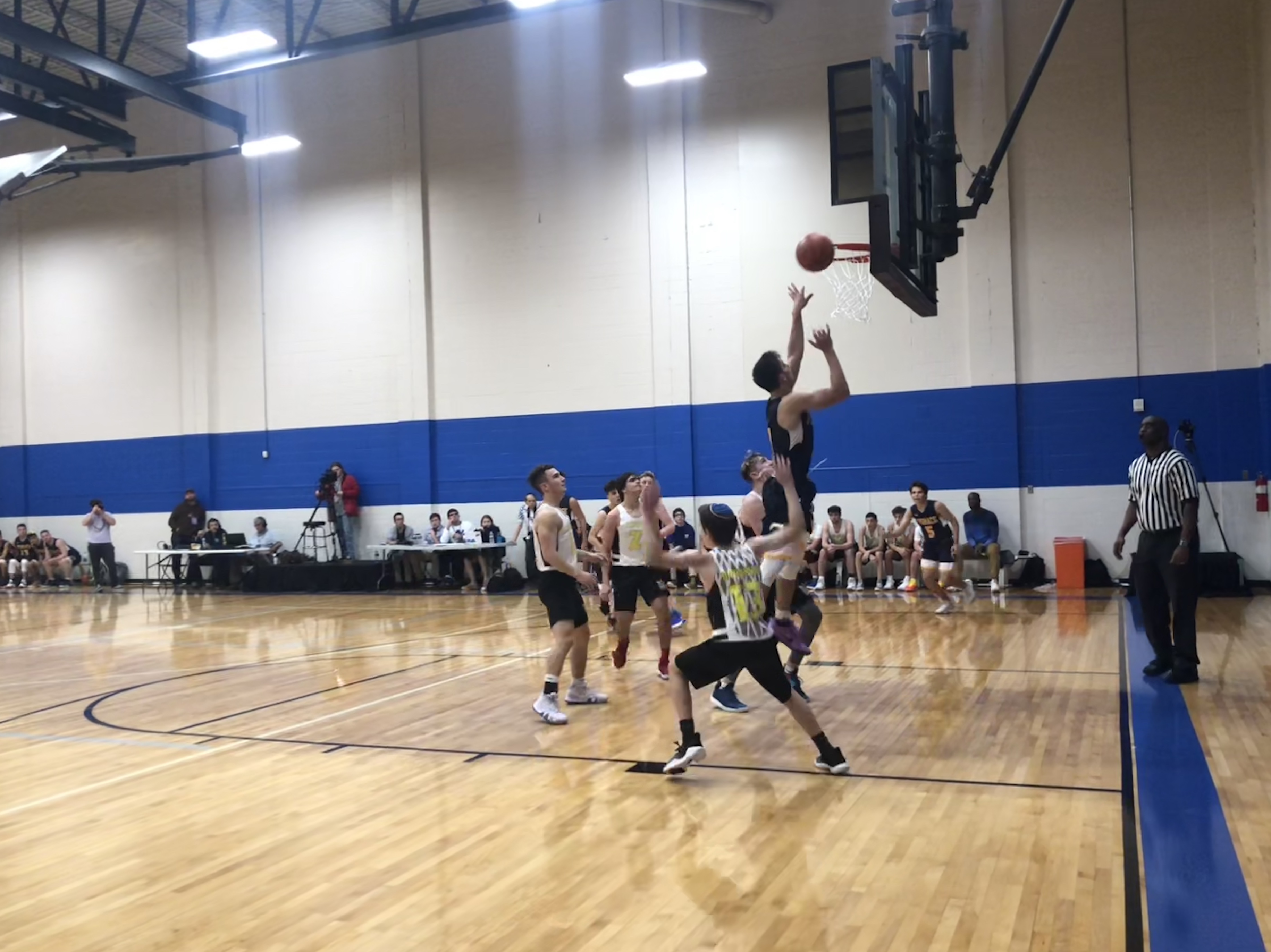 As the first game for the beloved Cooper Macs, all were excited to see how the events would play out. The first points of the tournament were scored by none other than Memphis's own, Simcha Osdoba at the free throw line. The tension could be felt throughout the gym as both teams put up a great defensive game, making each other work to score a basket Jack Kushner swivelled through the defense past the Macs scoring a layup for his team the Posnack Rams. The Rams finished off the first quarter in the lead, the Macs trailing not far behind, with the score at 9-14.
The crowd cheered as Benjamin Mendelson sank a beautiful 3-pointer for the Macs to tie the game. Mendelson makes another 3 to put the Macs in the lead, but it was their fouls that would ultimately lead to their downfall as Joshua Schultz brought the game by to a tie with a free throw. Posnack then broke the tie with free throws Schultz and Zach Dajmal at the end of the half moving the score back to a 5 point game of 30-25.
Abie Bonkowski scored the first shot of the third quarter with a 3 point shot for Posnack, as his team heated up their defensive game with a full-court press. Ethan Morris stole the ball and handed it off to Nossy Orgel for an easy layup for the Macs. Coach James Nokes ejected from the game after a discrepancy with the ref which resulted in a technical for the Macs and 3 points for Posnack. The 3rd quarter ended with Posnack still in the lead 34-40.
Dovid Freiden scores a 3 point shot for the Macs, yet they can't seem to catch up to the Rams' lead who continue to score, unfazed by Coopers' defense. Both teams kept their fouls coming and Simcha Osdoba scored free throw after free throw for his team.The Macs fought the Rams tooth and nail, but unfortunately for us Memphis fans, the Rams won out with a score of 54-64. The leading scorers were Joshua Schultz for the Rams and Simcha Osdoba for the Macs.