#8 Scheck LIONS Take over the Pride, Down CESJDS LIONS 39-30!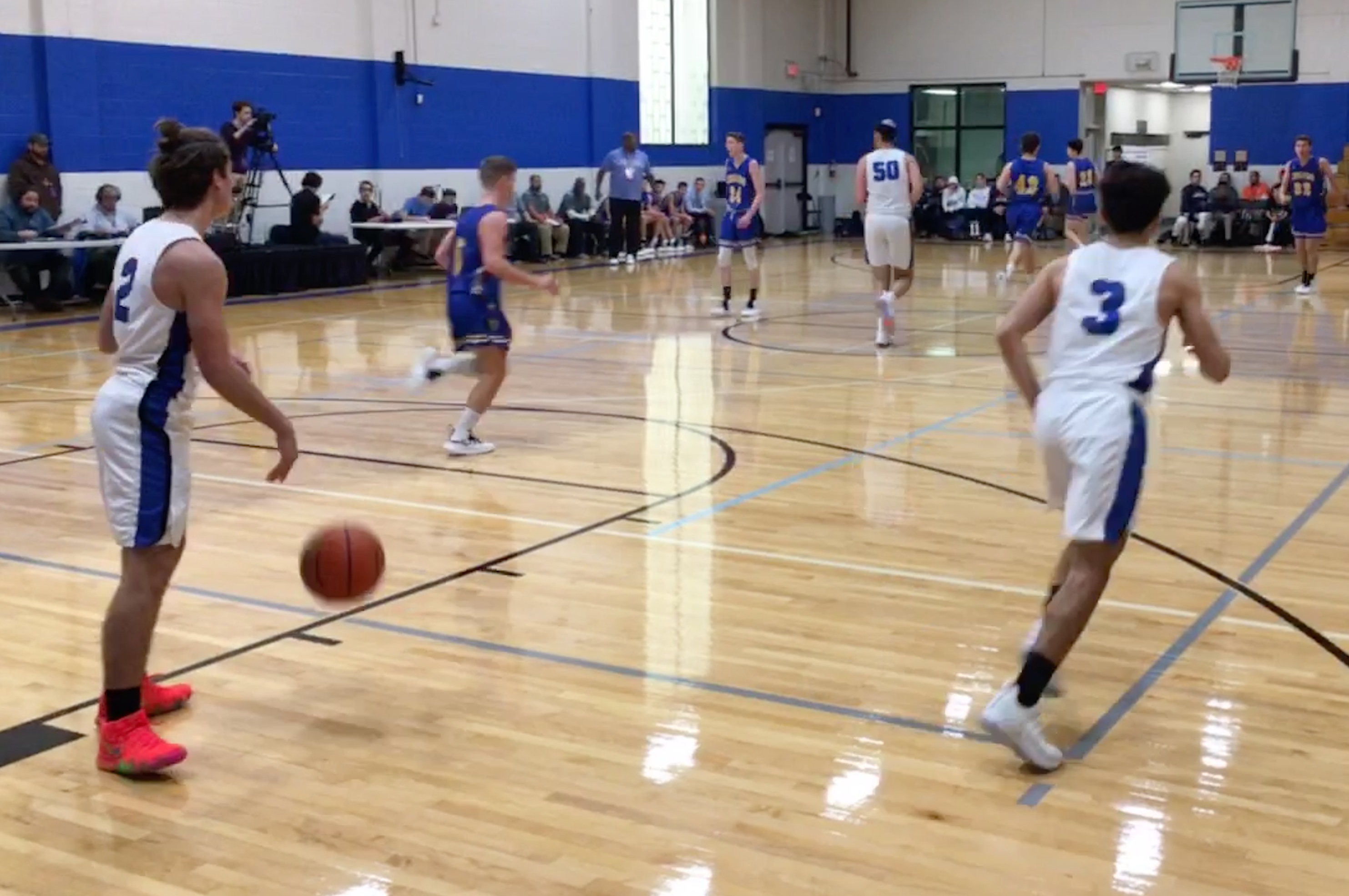 The kickoff game of the 2018 Cooper Invitational featured two stellar teams, the Scheck Hillel Lions and the CESJDS Lions. Scheck Hillel won the toss to start things out, yet both teams would not score for the next four minutes until JDS's Zev Katz broke the ice with a free throw. Scheck quickly responded as Daniel Abbo hit a fast-break layup. The teams both continued to battle and each team hit a three to make the score 5-4, Scheck with the lead. After Samuel Taieb's pair of free throws and a layup from Alan Berkman, Scheck had a 9-6 lead at the end of the first quarter.
This matchup began the second quarter with both teams playing lock down defense resulting in very little scoring. Both teams had many open looks but struggled to convert. JDS struck first yet again, as Dani Offer hit a fast-break layup. Scheck came right back when Andres Bacal got in a perfect position for a layup. Scheck's Alan Berkman quickly added a bucket and made it a 13-8 Scheck lead. Jake Rulnick put JDS back on the board with a pair of free throws, and Ariel Gershman tied the game at 13 with a three. With two minutes remaining before half-time, both teams were trying to grab the opportunity for a lead at the half. Ari Gershengorn did just that with a pair of free throws to get JDS up on Scheck 15-13. With ten seconds left, Brian Epstein hit a three for JDS to give them a five-point lead. However, that would not hold up for very long, as Scheck's star point guard, Aaron Ben-Shmuel, hit a buzzer-beating layup to make the half-time score 18-15, JDS.
After the half, both teams appeared to be re-energized and ready for action. However, most of their energy was devoted to the defensive side of thing, yet again. Both teams ended up getting easy inside shots to make the score 17-20, JDS lead. Samuel Taieb continued to shorten JDS's lead with a layup and Aaron Ben-Shmuel hit a pair of free throws to give Scheck a one-point lead and forced JDS to call a timeout. That timeout was to no avail as Yaniv Assraf hit a wide open layup to extend Scheck's lead. Scheck did not stop there. Aaron Ben-Shmuel hit another wide-open layup to extend Scheck's lead to five. This forced JDS to call yet another timeout. Again, this did not slow down Scheck. Aaron Ben-Shmuel struck yet again with a pair of threes to put Scheck up 31-20. Samuel Taieb hit a midrange shot and Saul Birmaher hit a layup to extend the lead to fifteen. Once a manageable deficit for JDS turned into an unmanageable one within a couple of minutes. JDS needed to turn things around fast or else this game was long gone.
The fourth quarter began with JDS needing to score and to score fast. That they did with Jake Rulnick's free throw to make it just a fourteen point Scheck lead. However, Rulnick fouled out, which just added to the list of problems that surrounded JDS. Shortly after, Zev Katz fouled out as well. JDS was not looking so well. It seemed as if a miracle would have to occur for JDS to come back at this point. JDS continued to fight, but Scheck did too as halfway through the fourth quarter, Scheck still had a 37-23 point lead. Ben-Shmuel hit yet another shot to make it a sixteen point lead for Scheck. However, JDS stood strong and continued to fight. Ari Geshengorn had two consecutive blocks that sparked some more intensity for JDS. They went on to score seven more, to cut the lead to nine. That would be it for JDS, though, as Scheck won this one 39-30. Aaron Ben-Shmuel had fourteen points to lead Scheck, along with Samuel Taieb's 10 Scheck has roared themselves into the Tier I bracket.