Musical Sensation "Sammy-K" To Perform Live at Invitational's Welcome Banquet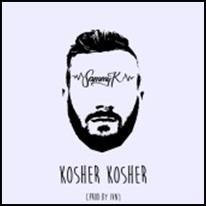 Sammy K, a Toco Hills-bred Atlanta native, performs music influenced by the rappers and hip-hop artists he listened to growing up in what is now the rap capital of the United States.  His beats have the familiar sound of "trap" music – a form of rap rooted in Atlanta.
But when it comes to his own music, Sammy K keeps it clean and meaningful.  His music focuses on his strong faith as an Orthodox Jew, the pride and commitment he feels strictly practicing his faith, and several of the contemporary issues facing Jews in Israel and the United States.
Sammy K's debut songs have reached nearly 150,000 You-Tube hits.
Don't forget to enter your bracket in the BRACKET-Challenge at cooperinvitational.com/bracketchallenge.