Comedic Hypnotist Ronnie Baras to Entertain at Invitational Oneg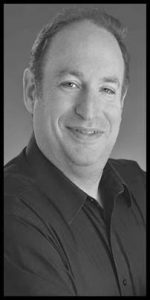 For over twenty years, Ronnie Baras has been travelling the world with his hypnotism and mentalism comedy shows.  Ronnie is a certified hypnotherapist. Unlike most hypnotists, Ronnie goes to great lengths to entertain, without embarrassing either his audience or his hypnotism subjects.
In addition to hypnotism, Ronnie also performs 'mentalism' shows where he demonstrates the ability to 'read minds' in an entertaining fashion.  Every show is a unique event.  No two shows are ever the same.  What is consistent, however, is top quality entertainment with a huge dose of humor and fun.
Ronnie has performed several times in Las Vegas including headlining at the renowned Venetian Hotel.  He performs weekly throughout the United States (and sometimes Canada) and has recently completed a performing tour in Israel.
This evening promises to be a positive event that the participants will remember for a lifetime.
Over 150 Brackets have already been entered.
Don't forget to enter your bracket in the BRACKET-Challenge at cooperinvitational.com/bracketchallenge.